Those who are looking for nursing assistant programs in the city of Sartell, Minnesota can find the available schools listed below. These certification training courses have met the approval of the state registry and can provide you with the hands-on experience required to pass the license exams.
Country Manor Health Care and Retirement Center
520 1st Street NE,
Sartell, MN 56377
(320) 253-1920
http://www.countrymanorcampus.org/
More and more people are now looking for ways to become a nursing assistant. The increase in demand for nursing assistants not only opened new job opportunities for them, but it also opened new jobs for instructors and training facilities. Because of its high demand, colleges, community training centers, and healthcare facilities are now offering CNA training programs.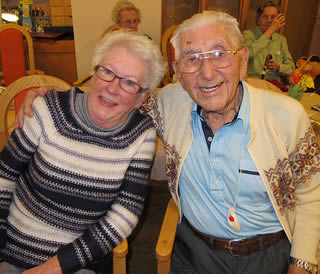 To be able to work for a long period in a nursing facility as a nursing assistant, you have to get your name in the state registry. It will only be entered in the registry once you pass the state license exams. But before you can take the exams, you must be equipped with the skills and knowledge first in a nursing assistant training program.
When you join a course you will receive classroom instruction and skills practice to prepare you for using the tasks needed on the job. Some of the tasks you will perform in a clinical environment are: recording & measuring vitals signs (blood pressure, respiration, radial pulse, temperature, urine output, and weight), catheter care, transporting residents, housekeeping, nourishment, dressing, grooming, bathing, safety procedures, assisting with knee-high stockings, ambulation with a transfer belt, bedpan assisting, infection control, and range of motion exercises, to name a few.
After you complete training you can arrange a time to take the examination. This is given in two parts which are a physical demonstration and a written test. You will need to successfully complete both portions to pass. Those who take the exam are notified within 5 to 7 business days whether they passed or failed. Those who pass become listed in the online Nurse Aide Registry for a 24 month duration. Call (651) 215-8705 to speak with a registry representative to learn more details.
If you want to open your very own program, you will need to get a hold on Bonnie Wendt at the NAR by calling (651) 201-4127 and ask for the application forms. When you call, you should already have qualified instructors and an agreement with a college to provide the testing for the students completing the training.
A qualified instructor must be an RN that has a minimum of 2 years of experience here in the US. The instructor must also have at least one year of experience working as a nurse in a long term care facility. All instructors are required to have a Train the Trainer certificate which can be acquired by enrolling in the Minneapolis Community and Technical College.
The city of Sartell is a part of both Benton and Steams counties. It is the second biggest city in the central part of the state. Once called the "The Third Rapids", it was later on named after Joseph B. Sartell, who arrived in the area around 1854. According to the census of 2010, their total population had reached up to a total of 15,876 people. They have a population density of 2,690.8/sq mile. The city has a total area of about 6.1 sq mile. Major roads that are near the city include U.S. Route 10 and State Highway 15.
Health care providers whose services you can avail in the city include Williams Integracare Clinic, St Cloud Orthopedics, Adult & Pediatric Urology, Health Partners Central Minnesota Clinics, Sailer Family Chiropractic, St Cloud Orthopedics, Orthopedic Sports Center-St Cloud, Integracare Williams Clinic, NovaCare Rehabilitation, and many more. photo attribution: abbeyfieldkent