The state certified nurse aide schools that are located in Saint Peter, Minnesota that are available for enrollment are listed below. If you want to find out more, please contact the facility and speak with a program director.
Benedictine Living Community
1907 Klein Street, St. Peter, MN 56082
(507) 934-2203
http://www.benedictinelivingcommunityofstpeter.com/
For you to be a nursing assistant in Minnesota, you have to enroll in training program that is approved by the state. There, you will learn different skills that you will be using to take care of a patient. The skills and knowledge that you learned will then be tested during the license exams.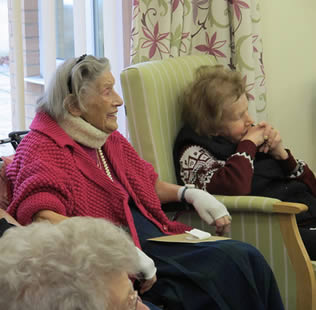 Getting your name on the Registry is the most important part to become eligible to work in this state. You will only get it there if you are able to pass an approved competency evaluation exams. These exams are composed of a written and a skills demonstration exam. Passing both exams is the requirement to get your name on the Registry. If you pass the exams you will get your license and you will become certified for a period of 24 months. After 24 months you will need to renew by showing work verification to the state registry.
If you are already working while enrolled in a state-approved training program, you must finish the program and take the license exams. You could also directly take the exams without undergoing proper training, if you feel you have the experience required to pass the them. The advantage of enrolling in CNA classes is that you will be more prepared to take the exams and will have 4 months to complete the necessary requirements.
If an individual has completed training and has also passed the competency exams, he or she must still apply for the Registry. The hiring facility must take note of this since having a passing score on the evaluation exams is still not a guarantee of the individual being on the official registry. If you have submitted the requirements, you may have to wait 4 weeks for your name to be entered on the Registry. You can contact the registry support through their email at: health.FPC-NAR@state.mn.us or call them toll free at 1-800-397-6124.
This city is the county seat of Nicollet County. It was founded back in 1853 by Captain William Bigelow Dodd. The settlement that he established was originally named Rock Bend because of the rock formation at the bend of the river there. According to the census of 2010, their total population had reached up to a total of 11,196 people. They have a population density of 2,000/sq mile. The total area of the city is approximately 5.6 sq miles.
Health care providers that are found in the area include Mankato Clinic at Daniels Health Center, St Peter Clinic-Mayo Health System, Paul Adam Doctor of Medicine, Johnson Chemical Dependency Center, Brown-Nicollet Community Health Services, Gustavus Adolphus College, Shiloh's Hope, St Peter Community Health Care Center, River's Edge Hospital & Clinic, State of Minnesota – Chemical Dependency Division, and many more. photo attribution: abbeyfieldkent