To become trained as a nursing assistant you should join classes approved by the registry. Available school programs found in Pine City, Minnesota are listed here. By enrolling you will get hands-on experience and health care coursework to prepare for the examination.
Pine Technical College
900 4th Street,
Pine City, MN 55063
(320) 629-4545
http://www.pinetech.edu/
To be a nursing aide in Minnesota, you must first complete a nursing aide program. You must make sure that the program is approved by the state. While enrolled in the program, you will be equipped with a vast knowledge and skills that you will use when taking care of the patients and their families.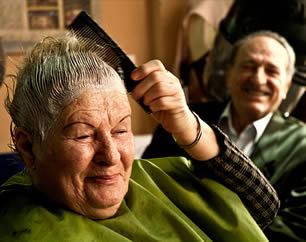 Typically during your training you will practice skills such as: housekeeping, grooming, measuring vital signs, catheter care, transporting patients, performing range of motion exercises, using bedpan and drainage bag, infection control, safety procedures, and dental and foot care. The things you will learn will then be tested during the state license examinations.
For a program to be approved, it must meet different requirements such as having qualified instructors, a nursing home where the clinical portion of the training can be conducted, and an agreement with a college that can provide the testing portion of graduating students. All of those mentioned must be included when the applying training facility sends in the application forms to Bonnie Wednt at the NA Registry.
There are also only two approved curriculums that CNA programs are allowed to use. One is the curriculum that was approved by the Minnesota State Colleges and Universities, and the other was the one approved by the American Red Cross. Regardless of the curriculum used, federal law requires that the number of training hours that are offered to the students should not go less than 75 hours.
Those who are already working as a nursing assistant in a licensed facility are required to enroll in the programs and take the competency exams within 4 months from the start of work. The exams are overseen by Pearson Vue. Their exams should only be taken at approved testing sites, which you can get a list by downloading it at http://www.health.state.mn.us/divs/fpc/directory/natrainingsites.cfm. In order to get onto the Registry, passing all the tests are required.
Pine City is the county seat of Pine County. It is considered as the largest city that you can find there. The original name of the city was taken from the name of an Oijibwe village that was located east of Pine City. According to the census of 2010, their total population had reached up to a total of 3,123 residents. Pine City has a total area of approximately 3.2 sq miles, where almost all of it is land. The population density of the city is estimated to be around 1,076.3/sq mile.
Health care centers that are found in the area include Allina Hospitals & Clinics, Allina Medical Clinic, Lakeside Medical Center/Urgent Care Clinic, Meridian Behavioral Health Avalon – Programs, Fairview Pine City Clinic, DaVita Dialysis Center, and many more. photo attribution: simajr