The nursing assistant training programs with open enrollment in Rosemount, Minnesota are all found on this page. Speak with a course administrator to ask specific questions about how you can join, the price of tuition, and class schedules.
Dakota County Technical College
1300 East 145th Street, Rosemount, MN 55068
(651) 423-8000
http://www.dctc.edu/
This is the best time for you to become a nurse aide. The demand for workers in this profession all over the country is continuing to increase. Compared to other courses, you can become a nursing assistant in a matter of months. Becoming certified in Minnesota is one of the best places to start this type of career. Unlike most states, if you think that you already have what it takes to become a nurse aide, then you may directly challenge the license exams.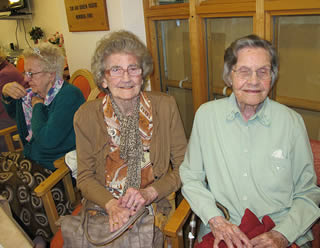 If a healthcare facility has already hired you, then you may work as a nursing assistant provided that you immediately enroll in an approved CNA classes and take the license exams within 4 months from the start of your work. Workers can get excellent basic experiences in the medical industry that can be used later in there career. They help take care of the patients with their hygiene and other needs daily needs. While they work, they work under the supervision of a registered nurse.
A great thing about becoming a nursing assistant in Minnesota is that you can get reimbursed for your expenses if you are able to send the receipts of your training. To be eligible for this, you must send them within 1 year from passing the tests. You must also be working for at least 90 days upon sending them. Remember that only certified nursing homes and boarding care homes are required to reimburse a nurse aide.
After you finish a training course you can apply for the license examination. This exam is given in two parts. These are a written and a skills exam. To become certified the applicant must pass both parts. Once done they are included on the online database that is maintained by the MN Nurse Aide Registry. Being added to the online registry and given an "active" status lasts for a 2 year period. Licensee's must renew before the 2 years have passed to remain in good standing. Typically renewal applications are sent about 3 months prior to the renewal date. Call the registry at 651-215-8705 to speak with an associate with any inquires you may have regarding their procedures and requirements.
Rosemount is in Dakota County. It was established as a township in 1852. According to the census of 2010, their total population was around 21,874 people. They have a total area of approximately 35.1 sq miles, where only 1.5 square miles of it is water. The population density of the city is estimated to be around 434.2/sq mile.
Health care centers and providers that are found in the Rosemount include Family Health Services Minnesota PA, Midwest Ear, Nose & Throat Specialists, Minnesota Eye Consultants PA, Rosemount Family Physicians, Expressions MD, Fairview, and others. photo attribution: abbeyfieldkent