You can find all of the nursing assistant training enrolling within Griffin, Georgia on this page. Call one of the schools to get up to date details about class starting times and how to enroll in a program.
Brightmoor Health Care
3225 Newnan Road,
Griffin, GA 30223
(770) 228-8599
Griffin High School
1617 West Poplar Street,
Griffin, GA 30224
(770) 229-3752
Griffin Technical College
501 Varsity Rd.,
Griffin, GA 30223
(770) 228-7348
http://www.sctech.edu/
According to the state rules, all aspiring nurse aides must undergo the proper training if they wish to have a long career as a nursing aide. To ensure that they quality of training is good; they should only enroll in program that are approved by the Georgia Medical Care Foundation. This is also to ensure that the applicant will be eligible to take the license exams after the completion of the program. All students of certified programs must graduate with 85 hours of training. Their training should be composed of classroom lessons, laboratory skills training, and 24 hours of clinical rotations.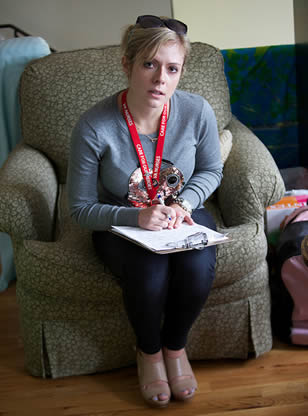 The license exams for this state are also handled by the GMCF. Their exams are made up of two parts, the written exams and the knowledge demonstration on the basic competency skills. The applicants can also request to have an oral exam instead of a written one if they prefer it. To get their name entered in the state's Nurse Aide Registry, they must pass all the exams.
CNAs from other states are also welcome to work here. If they wish to do so, they must apply for reciprocity. The most important thing to have when applying is a valid license. Since they will also be required to pass the background checks, they must also have a good relationship with the state they come from.
This city is the county seat of Spalding County It is a part of the Atlanta metropolitan are, and is also known as the Iris City, According to the census of 2010, their total population was around 23,643 people. It has a total area of approximately 14.6 square miles and has a population density of 1,606.2 square mile.
Examples of health care center and providers that you can find in the area include Hope Health Clinic, Heritage Healthcare of Griffin, Tenet Healthcare, Healthcare Staffing Inc., Peach State Nephrology, Absolute Health Care of Ga., Inc. Biobehavioral & Family Psychology Services, and many more. photo attribution: rocketboom