The certifed nursing assistant schools providing instruction in Duluth, Georgia that are currently open for enrollment are listed below. For more information, please call and speak with a program director for the facility using the number below.
Atlanta General Education Center, Inc.
3761 Venture Drive,
Duluth, GA 30096
(770) 497-9997
http://atlgec.org/
Alliance Care School of Nursing Assistants
3500 Duluth Park Lane,
Duluth, GA 30096
(770) 279-7949
http://www.alliancecareacademy.com/
American Professional Institute
2131 Plesant Hill Road,
Duluth, GA 30096
(678) 475-9353
http://www.api.edu/
Woodruff Medical Training and Testing School
2131 Pleasant Hill Rd #125, Duluth, GA 30096
Phone Number: 678-473-7820
There are different requirements that must be completed before you can become a CNA. Among these the most important are the completion of a NATP, and passing the federal and state background checks. The NATPs that you enroll in should be certified by the Georgia Medical Care Foundation. It is very important that you receive high-quality education and training and be able to meet the hiring requirements of Medicaid healthcare facilities. This is to ensure that the quality of care that are rendered by nursing assistants to the patients.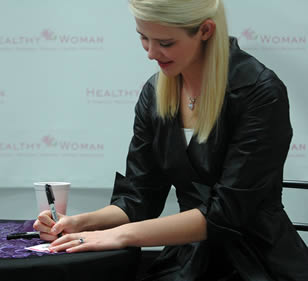 After meeting all the requirements, you can then apply and take on the license exams. Once you pass, your name will be entered in the state's Nurse Aide Registry. You must maintain this status to be eligible to apply for long-term work in any healthcare setting. Call the registry if you want to ask a specific questions or find out more information about the latest certification requirements by visiting their website at www.mmis.georgia.gov or calling toll free at (800) 414-4358, or locally at (678) 527-3010. CNA licenses in this state must be renewed every two years. When applying, you must submit the necessary documents which can be downloaded at www.ct.gov/dph/cwp/view.asp?a=3120&q=387686. You must have worked for at least 8 hours within the span of 2 years to be eligible to reapply.
Duluth is a part of Gwinnett County. Some parts of the city however fall under Forsyth County. You can find this city adjacent to the city of John's Creek. They had a total population of 26,600 during the census of 2010. Duluth has a total area of approximately 10.0 sq miles and has a population density of 2,668.8/sq mile.
Health care providers that you can find in the area include Right at Home, Emory Johns Creek Hospital, Little Clinic, Georgia Clinic, Meadows Physical Therapy Hand Clinic, New Hope Health Clinic, Priority Primary Care, Psychological Sciences Institute, and STD Test Express. photo attribution: komunews