Taking a nursing assistant program will give you the training to pass the state license examination. CNA Schools located in Winona, Minnesota are all found in the list below. For any questions about their programs, please call to speak with a faculty adviser.
St. Anne of Winona
902 East 2nd Street,
Winona, MN 55987
(507) 474-4980
http://www.saintanneofwinona.org/
This is the best time for you to become a nursing assistant. The demand for workers in this occupation is constantly increasing and is believed to continue to rise by at least 20% in the next decade. To be able to work as a nursing assistant in the state of Minnesota you need to pass the state competency exams to get your name on the Registry.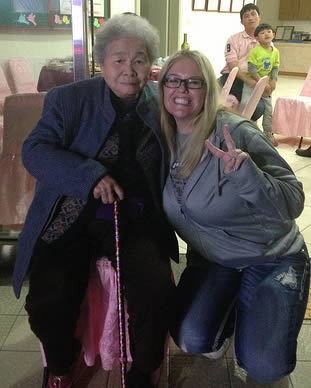 You can only become certified if you pass the state license exams. Once you pass the exams, your name will be entered in the registry and you will become a certified nursing assistant in Minnesota. Your license to work is good for 24 months. To remain listed workers will need to submit verification of a minimum of 8 hours spent on the job. You will receive a renewal notice prior to your due date. However, to find your current status, or the expiration date of your license you can call (651) 215-8705.
Unlike other states, there are some conditions where they let individuals to take the exams even without undergoing training in an approved training course.  For those who are already working as a nursing assistant and decide to take the exams directly will not have the usual 4 months- time frame to get their name on the Registry. Those who pay for their own tuition expenses may be able to request reimbursement before they become employed by contacting the MN Department of Health at 1-800-397-6124.
CNA license holders who wish to work transfer in the state will have to apply for reciprocity by submitting the Interstate Endorsement Forms to their proper recipients. The applicant must have worked for at least 8 hours and have good relationships with the state he comes from.
Winona is the county seat of Winona County. It is found on the Mississippi River. The name of the city was taken from Princess We-Noh-Nah, who was the daughter of Chief Wapasha (Wabasha) III. The city is also known as The Island City. According to the census of 2010, their total population had reached up to a total of 27,592 people. Winona has a population density of 1,485/sq mile. The total area of the city is estimated to be around 23.6 sq miles, where 5.3 square miles of it is water.
The Winona Health is the 2nd biggest company in the city. Other health care centers that are available include Cone Chiropractic LTD, Counseling Associates LLC, Take Care Clinic at select Walgreens, Winona Chiropractic Center, Center For Family Chiropractic Care PLLC, Back To Health Chiropractic & Wellness, Family Foot Care, Family Medicine Of Winona PA, Semcac Family Planning & STD Clinic, SEMCAC, Winona Counseling Clinic, and many more. photo attribution: eguchi_onion