You should consider finding approved certified nurse aide schools that offer training courses recognized by the state if you wish to become licensed to work. The available classes offered in  Saint James, Minnesota at this time are listed for you below.
Good Samaritan Society
1000 South 2nd St., St James, MN 56081
(507) 375-3286
http://www.good-sam.com/
To be able to take care of the patients and their family, you must first learn the knowledge and skills to do so. You can learn these skills in one of the nursing assistant training programs that are listed above. You have to make sure that the classes you enroll in are state-approved. Once you are through with the program, you can try to take on the state exams to get your license.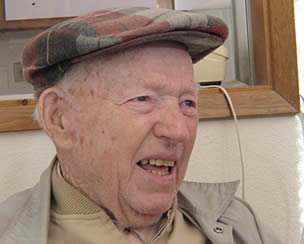 To work as a nursing assistant in Minnesota, your name must be on the NA Registry. It will only be entered there if you were able to pass the license exams that are conducted by Pearson Vue. These exams must be taken only at approved testing sites. If you want to get a list of the testing sites, you can go to http://www.health.state.mn.us/divs/fpc/directory/natrainingsites.cfm. There are two parts you must complete to pass. They are a skills demonstration and a written test.
Unlike other states, an individual can directly challenge the license exams if they feel that they are ready for the tests. If you think that you need a little help preparing, it is highly suggested that you enroll in a state approved training program. Those who are opting to directly challenge the tests without undergoing training will not have the usual 4 months to get on the Registry.
Another way of getting on the Minnesota NA Registry is through applying for reciprocity. When doing this, the applicant has to fill out the Interstate Endorsement form and follow the proper procedure in doing so. The processing usually takes 30 business days to do but they however, do not have any processing fees. To qualify for this program you must have a current certification from the state you come from and have worked at least eight hours on the job within the previous twenty-four month period. Interested applicants can speak to a representative of the MN Department of Health by calling 651-215-8705 to learn if they qualify.
St. James is the county seat of Watonwan County. The city was named by Minnesota Gov. Henry Hastings Sibley, who was the railroad director back then. According to the census of 2010, their total population was around 4,605 people. They have a population density of 2,050.3/sq miles. The total area of the city is approximately 2.3 sq miles, where all of it is land. You can access State Highways 4, 30, and 60 from St. James.
Examples of health care centers and providers that are serving the city include t James Medical Center-Mayo Health System, Mayo Clinic, St James Health Services, Ealtwell Lindy – Saint James Medical Center, Parsons R A MD, Va Clinic of St James, and many more.