The nurse aide programs in Spotsylvania, Virginia can be located on the list below. If you know other training programs that are open in the city of Spotsylvania, please call us and we will include them on the page.
Spotsylvania Career and Technology Center
6713 Smith Station Road
Spotsylvania, Virginia 22553
(540) 898-2655
One of the best career options that you can do nowadays is to become a certified nursing assistant or a CNA. Nursing assistance is a basic entry-level profession, which makes it a lot quicker to become one compared to other careers such as Nursing.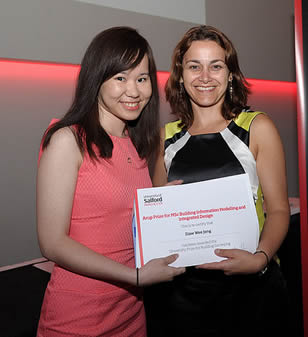 So what does it take to be a CNA in Virginia?
–    Age: you must be at least 16 years old before you even consider becoming a nursing assistant.
–    Education: there isn't really an educational prerequisite for enrolling in into a program in Virginia. All you need is to be able to read and write as well as speak and understand English since most patients will be speaking the language.
–    Criminal Background: Due to the number of incidences that involved health care providers, nursing assistants are now required to pass the national criminal background check.
–    Health: you must be physically capable of taking care of patients. It is also important that you are free of any communicable diseases to prevent infecting any of the patients.
–    Nurse Aide Training: receiving the proper knowledge and skills in a big MUST. It is important that you know what you are doing since you will be taking care of patients who have special needs.
–    CNA Certification: Employers will always look for every applicant's certification before hiring them. You can get a certification by passing the Nurse Aide Assessment Program exam. Completing an approved program will make you eligible to apply for the NNAAP exam.
Other ways that you can become a CNA in this state
The state welcomes nursing assistants who are certified in other states. They can transfer their certification and work in Virginia through Endorsement. Applicants are required to have a current certification and a clean record. They must not have any records of patient abuse, neglect, or misappropriation of the patient's properties.
Each state has its own requirements for Endorsement. The duration of the process greatly depends on how fast the applicant's state is able to produce a proof of authenticity of the applicant's certification. You can visit www.dhp.virginia.gov to find out what the other requirements for endorsement are.
The Nurse Aide Registry
If you have a CNA certification then that means that your name is on the Nurse Aide Registry. Your certification will only be valid so long as your name is listed on the NAR. To keep it there you must renew it every 2 years. The BON sends out a notice at least a few months before your certification's expiration. This notice will come along with the necessary renewal forms. It is still your responsibility to renew your certification even without the notice. You can request for the renewal forms by calling the BON at (804) 367-4569.
This is the county seat of Spotsylvania County. You can find this community a few miles southwest of Fredericksburg. This census-designated place had a total population of 3,833 during the last census. It has a total area of about 8.7 sq miles, where all of it is land. It has a population density of 443.1/sq mile.
Health care centers and providers that you can find in the area include Martyak Thomas MD, P L Physicians-Pediatricians, Kidschoice Pediatrics PC, DR Sasan Ahmadi, King James DR, Richman Suzanne MD, Van Horn Lori MD, and many more. photo attribution: salforduniversity