The nurse aide programs that are currently in operation within the city of Brainerd, Minnesota are shown to you in detail on this page. You can learn more about what each facility offers by calling the phone number displayed on this page and speaking with a course director.
Central Lakes College
501 West College Drive, Brainerd, MN 56401
(800) 433-3243
http://www.clcmn.edu/
Brainerd Senior High School
702 South 5th Street, Brainerd, MN 56401
(218) 454-6200
Becoming eligible to work in Minnesota as a nursing assistant is very easy. All you have to do is to get your name on the Nurse Aide Registry. There are several different ways for you to do this.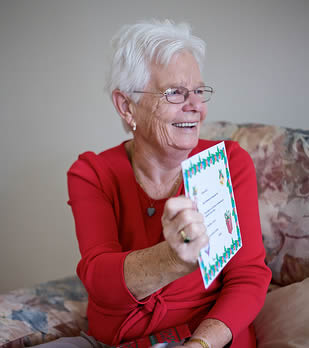 1.    The most common way is to enroll in a state-certified training program and then take on the competency exams. Once you pass the competency exams, you will then   be allowed to apply for the registry.
2.    If you feel that you know a lot about becoming a nursing assistant and do not need any preparation and training, the state allows individuals to challenge the license exams directly.
3.    If you are a current CNA license holder from a different state, you can fill out the Interstate Endorsement Forms. When you apply, you must have a valid license and a good status with your state.
If you wish to be a nursing assistant in Minnesota, you have to pass the state exams. The state exams will be composed of two parts. It will have written part, which will take a couple of hours, and a practical part, which will take a few minutes. You have to pass both parts to be able to get a certification. The state does not allow applicants to work until they have passed both parts of the exam. For further details you can call the registry at 1-800-397-6124, between the hours of 9 AM – 3 PM, Mon-Fri.
Once you are in the registry, you will need to maintain that status in order to continue working as a nursing assistant. One requirement when renewing your license is that you must have been able to work for at least 8 hours with pay in a licensed care facility while under the supervision of an RN. Inservice training is not a requirement to stay on the Registry. The facilities however are required to offer 12 hours of inservice annually based on special criteria.
The city of Brainerd is the county seat of Crow Wing County. It is considered as of the biggest cities in the state. You can find the city near the Mississippi River. It is a primary city of the Brainerd Micropolitan Area. According to the census of 2010, their total population had reached up to a total of 13,590 people. They have a population density of 1,652.8/sq mile. The total area of the city is about 8.4 sq miles, where only a small part of the city is water.
Examples of health care centers that are located in the area include Brainerd Medical Center, Essentia Health-Brainerd Specialty Clinic, Essentia Health St Joseph's-Brainerd Clinic, Lakes Chiropractic, Meridian Behavioral Health Avalon, Edgewood Vista, Achieve Healthcare, Minnesota Aurora Chemical Dependency Programs – After Hours, and many more. photo attribution: abbeyfieldkent