The nurse aide classes being given by institutions located in Saint Cloud, Minnesota are displayed below. These course have met with state standards and are currently open for sing-ups. For any questions, please call the number provided below.
St. Benedict's Senior Community
1810 Minnesota Boulevard SE, St. Cloud, MN 56304
(320) 252-0010
American Red Cross Central Minnesota Chapter
1301 West St. Germain Street, St. Cloud, MN 56301
(320) 251-7641
http://www.redcrossmn.org
St. Cloud Technical College
1540 Northway Dr., St. Cloud, MN  56303
(800) 872-2657
http://www.sctcc.edu/
If you do not want to experience any trouble when you take on the nurse aide competency exams, it is highly recommended that you enroll in an approved CNA training course. Because of the high demand for the profession, you will not have any trouble looking for one since they are now offered by different institutions such as the Red Cross, community colleges, high schools, and even healthcare centers. Students can also be reimbursed for their instruction costs, making this an excellent way tot get your start in the health care field.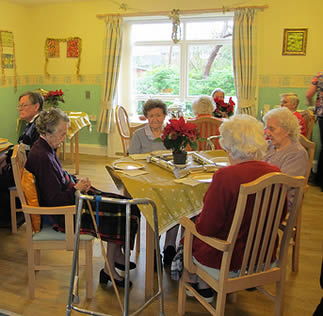 To become a nursing assistant in Minnesota, you must first be able to complete a nursing assistant training course. The course must be approved by the state of Minnesota. As a student, you will learn all about different topics such as personal care, infection control, mental health, rehabilitation, promotion of safety, and a lot of medical terms. State-approved programs are required by the state to offer no less than 75 hours of training. These hours will already include the necessary clinical duties.
Once you complete your training, you may then apply for the license exams. When you apply, you will need to submit along with the application forms documents such as fingerprint cards, photo ID, your certificate or proof of completion of training, and the fees for the exams. The state however, does not charge any processing fees. For more information, you can follow this link: http://www.health.state.mn.us/divs/fpc/profinfo/narinfo/aboutnar.html. If you pass the exams and get your license, you will have to renew it every two years with a minimum set of required hours of work.
This city is the county seat of Stearns County. It was named after the city of Saint-Cloud in France. It is also known as "The Granite City". With a total population of 65,842 people during the 2010 census, they are the most populous city in the central region of Minnesota. It has a total area of 30.9 sq miles and a population density of 1,959.9/sq mile. You can find this city a few miles from he "Twin Cities" of Minneapolis-St. Paul. It is located along Interstate 94 and Route 10. It is a part of the St. Cloud Metropolitan Statistical Area.
The St. Cloud Hospital is the biggest employer in the city. Other health care centers that you can find in the city include Minser Chiropractic Clinic, St Cloud Medical Group, Westside Chiropractic Clinic, St Cloud Ear Nose & Throat, CentraCare Clinic – River Campus, and Coborn Cancer Center. photo attribution: abbeyfieldkent