Education training facilities that are offering nurse aide classes in Brooklyn Center, Minnesota are shown on this page. To find out the available class schedules contact the school to speak with a program director.
Accelerated School of Nursing Assistant
7046 Brooklyn Blvd., Brooklyn Center, MN 55429
(763) 566-5655
http://www.acceleratedcnaschool.com/
First Step Training Center, Inc.
7046 Brooklyn Blvd., Brooklyn Center, MN 55429
(763)566-5655
The first step in becoming a nursing assistant in the state of Minnesota is to finish a school program. The program will have to be approved by the state. Once you are through with the program, you can then apply for the state exams. It is the Department of Health that handles all matters pertaining to the nursing assistant state exams. If you pass, you can get your license and be included on the state registry for a period of 24 months. No worker can be employed if they have not passed both the written and the skills portion of the examination.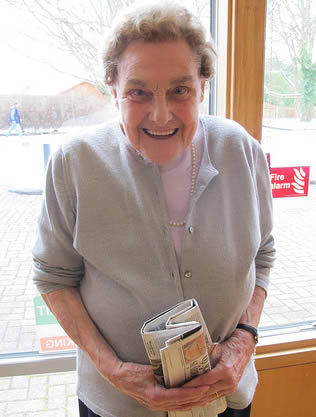 The Nurse Aide Registry is a master list of all the nurse aides in the state who are allowed to work in any healthcare facility.  There are several different ways to get your name on that list.
To be on the registry, you have to meet one of these conditions:
1.    You must be able to complete a nursing aide training course and pass the evaluation exams for this state.
2.    If you do not want to take a proper training course, you can just directly take the evaluation exams for nursing aides.
3.    If you come from a different state, you must have a good standing on your state's registry and have worked for at least 8 hours within the past 2 years.
When you are applying for reciprocity, it usually takes an average of 30 months, more or less, of processing. You will also be required to submit other necessary documents such as proof of your education and training. You can call the MN Nursing Assistant Registry to speak with an administrator about any questions at (651) 215-8705 between the hours of 9 AM – 3 PM M-F. In addition there is email support available by contacting: health.FPC-NAR@state.mn.us
This city is a part of Hennepin County. You can find the city on the western bank of the Mississippi River. It is just bordering Minneapolis. It was first settled back in 1852 and was only incorporated as a village in 1911. According to the census of 2010, their total population had reached up to a total of 30,104 people. They have a population density of 3,692.7/sq mile. The total area of the city is approximately 8.5 sq miles, where almost all of it is land.
Examples of health care centers and providers that are in the city include North Memorial Clinic Brooklyn Center Physicians, Brooklyn Center Clinic (Hennepin Care North), Hennepin Care-North A Family Clinic Of HCMC, HealthPartners Brooklyn Center Dental Clinic, Epiphany Health Care Services, and many more. photo attribution: abbeyfieldkent