The certified nursing assistant classes in Mystic, Connecticut that are open for enrollment are offered below. If you know other state licensed schools, please contact us and we will add them to the page.
Mariner Health Care at Pendleton
44 Maritime Drive,
Mystic, CT 06355
(860) 572-1700
Mystic Convalescent Center
475 High Street,
Mystic, CT 06355
(860) 536-2167
Three of the most important requirements to become certified as a nursing assistant are the completion of a certified CNA program, passing the background checks, and taking the competency exams. Passing the license exams is the final step before you can work as a nurse aide in the state of Connecticut. Before you can take the license exams, you must meet several the different requirements first. During your training, you will be taught in 25 basic nursing competency skills. These skills will be tested in the second part of the license exam.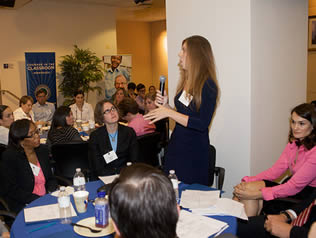 All of the applications are forwarded to Prometric since they handle the license exams for this state. To get your license, you must pass both the written and the skills demonstration exams. For the skills demonstration exams, you will be given a simple scenario where you are required to perform 5 randomly selected skills. These skills will be selected by a computer from a list containing the 25 skills that were taught to you. Examples of such skills include hand washing, partial bed bath, proper use of the bedpan, assisting the patient in ROM exercise, and ambulation. To pass this exam, you must perform all skills satisfactorily. In the written exam, you will have 90 minutes to answer all of the questions. This exam is composed of 60 multiple-choice questions which also include 10 pretest questions. The pretest questions are not included I the scoring since they are included for only statistical purposes. If you want to have an oral exam as the first part of your license exam, you can send a letter of request during your application.
You can contact Prometric for help with any questions you may have about receiving your nurse aide certification, and they can also help you schedule a date to take the exam after you have completed your school requirement. You can contact them by calling 866-499-7485.
Mystic is both a village and a census-designated place that is situated in New London County. It is also situated within the towns of Groton and Stonington. According to the census of 2010, their total population had reached up to a total of 4,205 people. This town has a total area of approximately 3.8 sq miles, where almost all of it is land. Its population density is estimated to be 1,100/sq mile.
Examples of health care providers that are situated in the town include Yolen Steven R MD, Shoreline Allergy & Asthma Associates LLP, Waggoner Daniel L MD, Thames Eye Group PC, Monteiro Cheryl & Lawrence Drs., Netravali Mahesh A MD, Iammatteo Richard L MD, Champion Urology, Lionelli Frank E DR, Mystic Medical Center, Coastal Dermatology PC, Mc Lean Christina M MD Faap, and many more. photo attribution: departmentofed