The nursing assistant classes located in Monroe, North Carolina that are shown to you on this page are all the licensure courses that are approved by the state of North Carolina and are currently being offered as of the moment. For more information about certification requirements, class schedules, or tuition fees, just call the number provided.
South Piedmont Community College
Old Charlotte Highway Campus;
4209 Old Charlotte Hwy.
Monroe, NC 28110
(704) 272-7635
http://www.spcc.edu/
(Multiple classes are being offered)
The N.C. Nurse Aide Registry requires that all nurse aides working in a nursing home must be certified. These individuals also include RNs, LPNs and Medication Aides who are working in nursing home. The certification process may either be done by passing the competency exam or being able to enter the Registry immediately.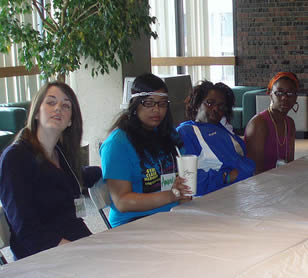 The most common route taken is passing the competency exam that is conducted by Pearson VUE. Individuals who completed a state-approved 75-hour training program and nursing graduates are eligible to take the exams. Through the Health Occupation Education Program, even high schools are given the opportunity to train and become a nurse aide.
By completing a training program, the nurse aide candidate is allowed to work in a nursing home for up to 4 months. If the candidate wishes to continue, he can do so by apply for and pass the competency exams. These exams are composed of a written and a skills demonstration. As of July 1, 2013, the new clinical skills test portion will be launched. For those who are scheduled to take before that date, they can still use the current handbook. To download a copy of the handbook, please follow this link: http://asisvcs.com/publications/pdf/073400.pdf.
CNA certificates for this state are only valid for 24 months. It must be renewed before it expires. As of the December of 2012, the Registry no longer sends out paper notifications to nurse aides whose certificates are about to expire. The expiration date of every certificate falls on the same day that it was issued. To renew it, the nurse aide must have worked for at least a day as a paid nurse aide in a nursing home. Unlike some states, the nurse aide is the one who will do all the processing. Keep in mind that there are no fees when renewing the certificate.
This city is the county seat of Union County. It is also a part of the Charlotte-Gastonia-Rock Hill, NC-SC Metropolitan area. As of the latest census, their total population has reached up to 36,397 residents. Monroe has a total area of approximately 24.9 square miles, where only 0.3 sq. miles of it is water. Its population density is 1,067.5/sq mile. The history of this city goes way back in the year of 1843. It was named for James Monroe, who was the 5th president of the country.
Health care centers that you can find in the area include St. Mary's Medical Clinic, Atlas Medical Group, Community Health Services of Union Cty Inc., Daymark Recovery Services, Piedmont Behavioral Healthcare, RHA Behavioral Health Service, Scott Health & Safety, and many more. photo attribution: create-learning