The certified nurse aide training programs that can be found in Lewistown, Pennsylvania are all offered on this page. To find out more about signing-up for a state approved course, you can contact them by phone or go to their office during working hours.
Golden Living Center
163 Summit Drive,
Lewistown, PA 17044
(717) 248-3941
Mifflin-Juniata Technical Center
700 Pitt Street,
Lewistown, PA 17044
(717) 248-3933
If you're going to work as a CNA in Pennsylvania, you'll be working under the supervision of registered nurses. The RNs will be the ones who will delegate the nursing-related care that you will provide to the patients. Even though nursing assistants are entry-level health care workers, they are still important members of the team.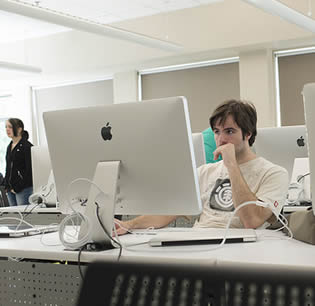 Nursing assistants spend most of their working time interacting with patients, especially when they are working in a nursing facility. To guarantee that the patients will receive quality care, all aspiring nursing assistants are required by the federal and state to complete a certified training program that's approved by the Pennsylvania Department of Education.
When you enroll in a program you will be spending most of your time in the classroom for your nursing concept lectures and in the clinical area for your practical training. Both lectures and practical training will be done at simultaneously. While you are in the clinical area, you will be placed under the supervision of a CNA instructor. You will not be allowed to perform any procedure without the presence of your instructor; nor will you be allowed to perform a procedure that hasn't been taught in the classroom.
Classes will prepare you for many of the health care procedures and tasks you will use. Some of these task include: infection control, measuring vital signs, housekeeping, transporting residents, personal hygiene, nutrition, feeding patients, resident rights, postmortem care, restorative care, sub acute, catheter care, toileting, range of motion exercises.
Nursing students or registered nurses who wish to become nursing assistants are allowed to skip training and immediately try to get a place on the Pennsylvania State Nurse Aide Registry by taking the exams. Nursing student applicants are required to provide proof of education and training, such as a copy of their transcript, to the Department of Education to get an authorization to test letter. This letter must be sent along with the application forms and requirements for the exams.
Registered nurses who want to take a break from their usual routine can try to become a Primary CNA Instructor. A registered nurse must have an active license and a minimum of two years of experience in providing nursing services in a long-term care facility to qualify. A licensed practical nurse can also become an instructor; however, they are only allowed to be Assistant CNA Instructors.
To be able to take the nursing assistant state license exams, you must meet a few requirements. You must be at least 16 years old to be able to enroll in the program. Next, you must be deemed physically fit to take care of the patient as well as pass both the federal and state background checks.
Nursing assistant candidates have 24 months to take and pass the exams. These exams consist of a 2-hour knowledge test and a 30-minute skills evaluation exam, both of which are conducted on the same day. If a candidate fails to pass within 24 months after completing his or her training, he will be required to undergo training.
To take the exams you will need to find a location near you by calling the American Red Cross at 1-800-795-2350. Once you have found a test site you will need to pay a test fee and complete a registration form. Each applicant is allowed three tries to pass both portions. Those who pass the test are included on the nurse aide registry. You can get the latest news and requirements of the nurse aide registry by contacting Pearson VUE at 1-800-852-0518.
Those who succeed in passing both parts of the CNA exams will have their names entered on the Nurse Aide Registry. Once their names are entered they will be allowed to work as full-time certified nursing assistants in any health care facility in the state of Pennsylvania for two (2) years. To keep their eligibility to work, they must renew their registration on the NAR before their certifications expire.
The borough of Lewistown is the county seat of Mifflin County. The borough is situated just along Juanita River and is about 61 miles from Harrisburg. Out of all the communities in the country with the same name as this one, this Lewistown is considered as the biggest. This borough was named after William "Bill" Lewis, who was the one responsible for the designation of the community. As of the 2010, their total population was estimated to be about 8,338 people. They have a population density of 4,138.7/sq mile. The total area of the borough is estimated to be about 2.0 sq miles.
The Family Planning Plus, Sunshine Connection Inc., Sun Home Hospice, Mental Health-Mental Retardation of Juniata Valley, Farley Patricia Doctor of Osteopathi, Women's Health Services Inc., Children's Behavioral Health Inc., Universal Community Behavioral Health Outpatient Clinic and Seven Mountains Academy are some of the many health care providers that are ready to serve you and the community. photo attribution: ufv