Those who wish to become certified as a nursing assistant in King, North Carolina can find the active training programs listed here. The classes that are listed on this page are all state approved courses that will enable one to be eligible to meet the certification requirement. Please call the number provided below to receive more details about acquiring your license.
Forsyth Technical Community College-NW Forsyth Center
3111 Big Oaks Drive
King, NC
(336) 734-7050
http://www.forsythtech.edu/
To work in any state permanently as a nursing aide, you must have CNA license, which means that you will need to gain entry into the state's NAR. For North Carolina, all nursing aides who work in a nursing home are required to be on the Nurse Aide I Registry. All nursing homes are required to verify the status of an applicant before hiring.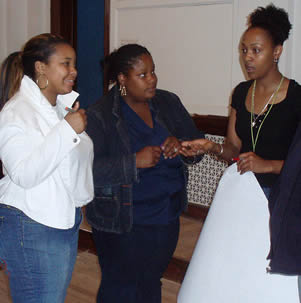 To get on the Registry, you must be able to complete the National Nurse Aide Assessment Program (NNAAP) examination. If you are a registered nurse or a license practical nurse from North Carolina, then all you have to do is to complete and submit an application form (http://www.ncdhhs.gov/dhsr/hcpr/pdf/RNRegistry2.pdf). You can find listed at the top of the file the address that you must sent the form along with the necessary requirements.
You will need to complete a state-approved training program first before you can apply online for the exams. Nursing graduates, trained medics, and certified nursing aides from other states are allowed to directly challenge the exams. For those who want to review their knowledge and skills, they may enroll in a refresher course at a local community college. If you want to see the complete list of community colleges that offer refresher courses, you can check the N.C. Community College System Office (www.nccommunitycolleges.edu).
One of the advantages of being able to complete an approved CNA program is that you will be allowed to work for up to 4 months as a nursing aide in a nursing home while you wait for your examination date. If you want to continue your work, then you have to pass all the portions of the NNAAP exam, which are the written/oral exam and the clinical skills evaluation.
Successful passers are listed on the registry within 2 to 4 days after the passing. If there are no technical difficulties, the results for all the parts are released on the same date as your examination date. If you wish to verify your status, you can do so by going online or calling the 24-hour Voice Response at (919) 715-0562. The listings on the registry are updated every day.
This town is a part of Stokes County. It is also a part of the Piedmont Triad metropolitan area. You can find this town just a few miles west of Winston-Salem. According to the last census, their total population was at 6904. It has a total area of approximately 5.8 sq miles, where all of it is land. It has a population density of 1,182.8/sq mile.
Examples of health care centers and providers that you can find in the area include Jones J R DR Medical Center, Pqa Healthcare, Health Services Personnel, Stokes Medical Center Park, King Medical Center, Universal Health Care of King, and King Healthcare Pharmacy. photo attribution: create-learning