You can locate all of the active nursing assistant classes in Inver Grove Heights, Minnesota below. These programs are all open for enrollment and have been preapproved by the state department. If have any inquiries about the instruction, please call the number below.
Inver Hills Community College
2500 80th St. East, Inver Grove Heights, MN 55076
(651) 450-8500
http://www.inverhills.edu/
This is the best time for you to become a nursing assistant. The demand for the profession is constantly on the rise and is expected by many to continue to increase for many more years to come. Becoming a nursing assistant in this state does not take that long and is open to those who want to start a career in the profession.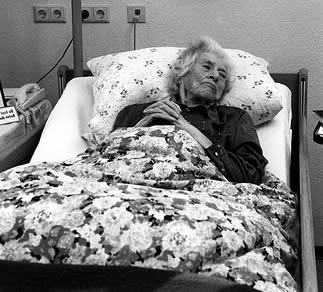 The most important thing that you will need to become a nursing assistant is to get your name entered on the state Nurse Aide Registry. The only way for it to be entered there, if you do not have a CNA license is to take on the license exams. The exams for the state are handled by Pearson Vue and must be taken only at approved testing sites. The two part test includes a multiple choice part and a skills demonstration part. Once you pass both parts of the test, your name will be added into the registry and you will be a certified nursing assistant.
Another option that is open for those who want to become a nursing assistant in the state of Minnesota is to apply for reciprocity. Those who are allowed to do this are those nurse aide license holders from different states. To do this they must submit the Interstate Endorsement Forms along with other requirements.
Once an applicant has been certified and included on the state registry they are eligible to work for up to 24 months. Before that time is up the state will send a renewal form that must be completed showing that you have proper work verification to qualify to renew your license. You can call the MN Department of Health at 651-215-8705 to speak with a support person for further details.
Inver Grove Heights is a part of Dakota County. It is included in the seven-county Minneapolis-Saint Paul metropolitan area. The city is located only a few miles southeast of Saint Paul. According to the census of 2010, their total population had reached up to 33,880. They have a population density of 1,038.8/sq mile. The total area of the city is approximately 30.1 sq miles, in which 1.5 square miles of it is water. Major highways that are accessible from the city include Interstate 493, U.S. Highways 52, 44, and 3.
Examples of providers and health care centers that are located in the city include Dillon Dental Care, Family Health Services Minnesota PA, State of Minnesota Metro Area – Inver Hills Community College, Interim Health Care White Pines, Aspen Medical Group, Minnesota Eye Consultants PA, Midwest Ear, Nose & Throat Specialists, Dakota Pediatric Clinic, Aspen Medical Group, and many more. photo attribution: ulrichkarljoho