To become a certified nursing assistant you should enroll in a school to help you learn the necessary skills. Courses that are currently available in International Falls, Minnesota are listed below. These programs will provide supervised clinical practice and theoretical health care coursework to help you pass the exams.
Rainy River Community College
1501 Hwy 71,
International Falls, MN 56649
(218) 285-7722
http://www.rrcc.mnscu.edu/
The requirements to be a nursing assistant in the state of Minnesota are the very similar to other states. To be able to work long-term in a care facility, you must have your license and be actively listed in the state registry.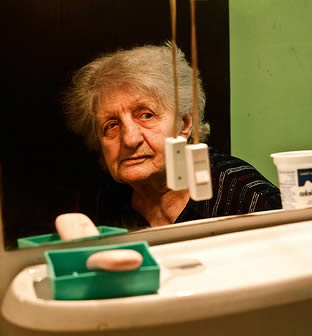 The only way for you to work as a long term nurse aide in Minnesota is if you get your name on the Nurse Aide Registry. There are a few different ways for you to get your name on the list; two of them involve taking on the license exams.
1.    One way is to complete a state-approved training program and then challenge a competency evaluation program.
2.    You could also pass the state-approved competency test for nurse aides directly without undergoing a training program.
3.    The third option is of have a good standing with another NA Registry in a different state and apply for reciprocity. When applying, you must have at least 8 hours of work within the last 2 years.
Typically applicants will need to complete a nursing assistant training class before they can apply take the license exams. As mentioned above it is possible to challenge the exams, however without having the proper skills you may not be successful. The examination is conducted by Pearson Vue. They can be contacted for questions regarding test locations and reservations by calling toll free at 1-800-274-0504. They can also help provide study guides and practice tests to assist you with passing.
CNA certifications in Minnesota are only valid for up to 24 consecutive months. In order to remain on the Registry, you must have worked for at least 8 hours as a paid nurse aide with tasks that are similar to those that are done in nursing homes. The state does not accept orientations and trainings as approved training hours. You can contact an associate from the MN  Department of Health at 651-215-8705 for addition details.
International Falls is the county seat of Koochiching County. You can find the city on the Rainy River, which is directly across Fort Frances of Ontario, Canada. The city has been nicknamed as Icebox of the Nation and Frostbite Falls. According to the census of 2010, their total population was around 6,424 people. They have a population density of 1,069.3/sq mile. The total area of the city is estimated to be around 6.4 sq miles, where almost all of it is land.
Health care providers whose services you can avail in the city include Take Care Clinic at select Walgreens, Rainy Lake Medical Center – Hospital Campus, Rainy Lake Medical Center, Northland Counseling Center, Hardwig House, Gorden A Marc MD – If No Answer Hospital, Lucachick Dental Office PA, and many more. photo attribution: simajr