The certified nurse aide training facilities in Franklin, North Carolina are all shown to you in detailed on this page. This page contains all the certification classes that are approved by the North Carolina Department of Health & Services.
Southwestern Community College/Angel Medical Center
120 Riverview Street, Franklin, NC 28734
(828) 369-7331
http://www.southwesterncc.edu/
Nursing assistants work hand in hand with registered nurses in providing nursing or nursing-related care to the patients. It is important that the care that clients receive from health care providers is of good quality. That is why anyone who wants to work as a nursing assistant must first receive the proper education and training. This can be achieved by enrolling in a nursing assistant I training course that is approved by the state.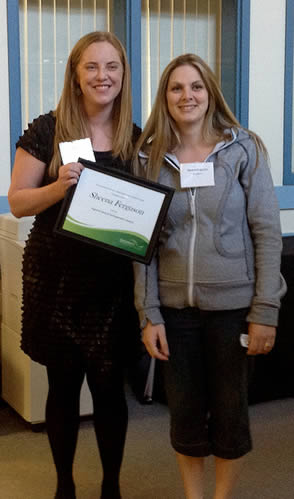 These courses offer a minimum of 75 hours of training. You will be taught nursing procedures that nursing assistants are allowed to do. This can be tasks involving basic care, nutrition, body mechanics, the promotion of safety, and assisting in emergency care if needed.
During your training, you will be under the supervision of your nursing assistant instructors. To be a qualified CNA instructor, you must be a registered nurse with at least 2 years of nursing experience. One of those years must have been spent working in a long-term care facility.  You must also have some background experience in training adults or at least some experience supervising nursing assistant students. Other healthcare professionals like therapists, nutritionists, or even pharmacists can work as assistant instructors.
When you complete a nursing assistant training course that is approved by the state of North Carolina, you will be allowed to work as a nursing assistant for 4 months. If you wish to continue working as one, you must pass all the tests in the NNAAP exam, which is offered by Pearson VUE. The exam will consist of a written test and a skills evaluation. If you have any problems with written English, you can request to have an oral exam instead. The oral exam is offered in either English or in Spanish. Your request for this type of test must be indicated when you applied and scheduled for your exam date.
If you pass, your name will be listed on the Nurse Aide Registry and you will receive your certification. Every CNA certification is only valid for 24 months. To remain eligible for work as a nursing assistant, you must renew your certification before it expires. A notice is sent out by the registry at least 3 months before your expiration date. To avoid any problems receiving the notice, you must keep your record in the registry updated. If you changed your name or address, it is your responsibility to inform the registry through mail, fax, or by phone.
This town is the county seat of Macon County. It is a part of the Franklin Township.  It is well known for its richness in gems and other minerals. According to the latest census, their total population has reached up to 3,490 people. Franklin has a total area of about 3.9 sq miles. Its population density is 911.2/sq mile.
Examples of health care providers and centers that you can find in the area include Alternative Health Care, Macon County Public Health Center – Frkln, Smoky Mountain Center, Franklin Internal Medicine, Family Mental Health, Community Based Outpatient Clinic, Meridian Behavioral Health, Mental Health Professionals, Kelley's Home Health Services, and Angel Urgent Care. photo attribution: ufv