You can find the certified nursing assistant programs that are open in Franklin, Georgia listed on this page. Call to get more information from the program director to learn more about how you can enroll.
Heritage Healthcare of Franklin
P.O. Box 460,
Franklin, GA 30217
(706) 675-6674
West Georgia Technical College – Heard County Campus
13016 GA Highway 34 East,
Franklin, GA 30217
(706) 675-0095
http://www.westgatech.edu/
There are several different requirements that must be met before you can work as a nursing aide in Georgia. The most important among them are the completion of a CNA classes program and passing the background checks. These two are both prerequisites to take the license exams. You will not be allowed to work for more than 4 months as a nursing assistant if you do not have a license.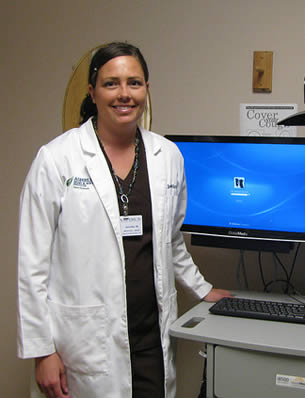 If you are already working as one in a nursing facility, you will only have 4 months to complete a certified training program and pass the license exams. Nursing assistants from other states are also welcome to work here. If they wish do so, they must apply for reciprocity. When applying, they must have a good relationship with their state and an active license status.
Licenses in this state need to be renewed every 2 years. According to the Federal rules, you must have worked for at least 8 hours with pay to be eligible for reapplication. If you fail to meet this, you will be required to retake an exam to remain in the registry. You can call to get additional questions answers at (678) 527-3010 or (800) 414-4358, which are the phone numbers for the state registry.
This city is the county seat of Heard County. It was named after one of the founding fathers of America, Benjamin Franklin. According to the last census, their total population was around 902 residents. It has a total area of approximately 3.3 sq miles, where all of it is land. Its population density is estimated to be around 273.3/sq mile.
Examples of health care centers that are found in the city include Heritage Healthcare of Franklin, Take Care Clinic at select Walgreens, Heard County Health Department, Tanner Family Healthcare, Franklin Primary Health Care, and many more. photo attribution: usdagov