Joining nurse aide classes is a great way to receive the necessary training required to pass the state exams. You can see the available schools in Fergus Falls, Minnesota on this page . These are all registry recognized programs as of the making of this post.
Minnesota State Community and Technical College
1414 College Way, Fergus Falls, MN 56537
(877) 450-3322
http://www.minnesota.edu/
One of the best ways for you to work in the medical field is to become a nursing assistant. This profession is in demand all over the country. If you choose to take the highly recommended route or enrolling ina class, you can become a nursing assistant within 4 months of training.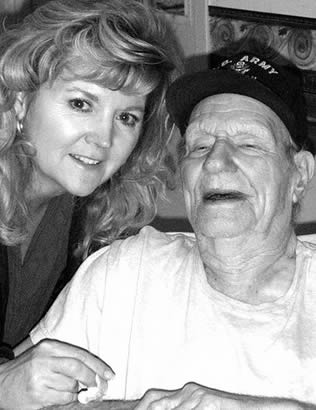 To be a nursing assistant in the state of Minnesota, you must meet the requirements of the state and the federal government. You must learn the basic nursing skills as well as other theoretical instruction in an approved training program. The training programs that are approved by the state are required to offer at least 75 hours of training. They must only teach a curriculum that is approved by either the American Red Cross or the Minnesota State Colleges and Universities.
If you finish the program, you can then take the state license exams. The testing process is administered by a company called Pearson Vue. It will consist of a written component and a skills demonstration. Once you pass the examinations, you will be a certified nursing assistant and listed in the registry. You can contact an associate from the registry by calling toll free to 1-800-397-6124.
Once you are on the Registry, you must maintain your status so that you will still be allowed to work. To be eligible for renewal of your license, you must have worked for at least 8 hours within 24 months. Having inservice training is not necessarily a requirement to stay on the Registry. For more information, you can visit http://www.health.state.mn.us/divs/fpc/profinfo/narinfo/aboutnar.html. You can request a letter be sent with your certification details such as your expiration date and current license status by calling (651) 215-8705 and following the prompts.
Fergus Falls is the county seat of Otter Tail County. The city gets its name from the nearby fall located there. The fall in turn, was named after an employee of Joe Whitford, who was the person responsible for discovering the falls. The falls was named after James Fergus. According to the latest census, their total population had reached up to a total of 13,138 people. It has a population density of 1,031.5/sq mile. The total area of the city is approximately 14.1 sq miles, where almost all of it is land.
Examples of health care providers whose services you can avail in the city include Cole Chiropractic Health Center, Cole Chiropractic Health Center, Fergus Falls Medical Group PA, Smith Family Chiropractic Inc, Vistad Family Chiro Center, Carlson Chiropractic Group, Matthys Orthopedics Center, Health Resources Lifecare Center, Lake Region Hospital, Mill Street Residence, and many more. photo attribution: rebabear