To ensure you pass the state competency exams for nursing assistants it is a good idea to join a school training class. Programs that are approved by the state and available in Detroit Lakes, Minnesota are listed below. For more information about how you can enroll, call the number to speak with a course administrator.
St. Mary's Regional Health Center
1027 Washington Ave., Detroit Lakes, MN 56501
(218) 847-5611
Emmanuel Nursing Home
1415 Madison Ave., Detroit Lakes, MN 56501
(218) 847-4486
http://www.emmanueldl.org/
Minnesota State Community and Technical College
900 Highway 34 East, Detroit Lakes, MN 56501
(218) 846-3700
http://www.minnesota.edu/detroitlakes/
To be a nursing assistant in the state of Minnesota, you will have to meet the requirements first. The first thing on your to do list will be to enroll in a nursing assistant training program. It must be state-approved so that you can be eligible to take the state exams.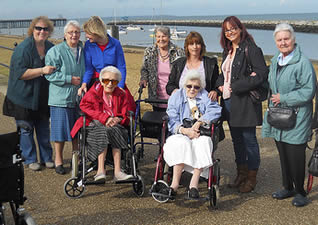 These programs will offer you a total of 75 hours of training that will be composed of classroom instructions, skills training, and clinical duties.  Depending on which program you want to enroll in, it can take you from 2 to 4 months to complete the program.
Once you are done, you will have to apply for the license exams to get your license. The license exams for this state are composed of a written (70 multiple choice  questions) and a skills evaluation on the basic nursing skills. You can see the overview of the test and some samples of its questions when you read the candidate handbook. You can download a copy at http://www.asisvcs.com/indhome_fs.asp?CPCAT=0624NURSE.
If you are able to send all the receipts of your expenses during your training within 1 year from taking the exams, you can get reimbursed for them. When you send them, you must have worked for at least 90 days in a licensed facility and under the supervision of a licensed nurse.
Once you are added to the registry and receive your certificate, you will need to provide current information any time you change address, place of employment or name. The license must be renewed every 24 months and notifications will be sent out about 3 months prior to your renewal date. To be eligible for renewal each licensee must have worked for at least one eight hour shift over the previous two year period. You can contact the Minnesota Department of Health at 651-215-8705 for the latest details.
This city is the county seat of Becker County. The settlement was founded back in 1871 by Col. George Johnston. It was once known as simply Detroit. According to the census of 2010, their total population was around 8,569 people. They have a total area of approximately 12.3 sq mile. Its last estimated population density was around 980.4/sq mile. Major roads that are found in the area include U.S. Routes 10 and 59, as well as State Highway 34.
Examples of health care centers that are located in the area include Weum Chiropractic Clinic, Essentia Health St Mary's-Detroit Lakes, Northland Chiropractic Center, MeritCare Detroit Lakes, Detroit Lakes Chiropractic, Singer Christopher-Chiropractor, Drake Counseling Services, A Place to Belong, and Seven Day Clinic. photo attribution: abbeyfieldkent