Below we cover the current CNA salary in Utah. Becoming a certified nursing assistant is a great entry level job in the field of health care that is in high demand. One of the reasons for this is that health care workers have always been and will always be needed in various professional settings.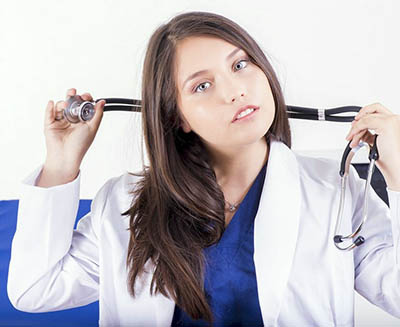 Certified nursing assistants are one of the members who are part of the team in delivering high quality care to different people. Not only that CNAs are able to serve the people but they will also be compensated well for the services that they provide. The salary wage that CNAs earn per hour or each year are influenced by several factors.
First, the experience of certified nursing assistants is considered as one factor that employees look into. Entry-level CNAs need to enhance the abilities and skills that they have learned from school. The only way this can be done is to start working, may it be in the hospital, nursing home, government agencies, or elsewhere.
However, most CNAs are not able to have easy entry to bigger facilities because most of these kinds of facilities are requiring some experience or training. Moreover, entry-level CNAs will be earning minimal salary wage at the start in comparison to those who have experience already. Experienced certified nursing assistants are able to earn higher wages with additional benefits that they can take advantage of.
Secondly, the employers have their own discretion as to how much they will be paying the certified nursing assistants. In the United States, Utah is regarded as one of the states that is growing fast. This is why more and more individuals are interested to come to this place because of the salary that Utah employers can offer. In Utah, the average annual income of CNAs is estimated to be $27, 000.
Below is a list of different professional settings and their corresponding yearly average income:
Nursing Home $19,000
Home Care $22,000
Hospital $30,000
Thirdly, the location plays an impact as to how much certified nursing assistants are getting paid. Salaries depend on the cost of living. It is generally costlier to live in cities or urban places compared to towns.
In this relation, CNAs working in nursing homes or hospitals situated in rural areas are earning smaller salary wages compared to those CNAs working in these kinds of facilities located in urban areas. The average hourly rate that nursing assistants receive is $11 and they can earn per year an average that ranges from approximately $18,000 to $32,000. In order to work in the state of Utah you must be certified and listed on the Utah nursing assistant registry.
Listed below is the annual CNA salary in Utah for various popular cities:
Layton $28,836
Lehi $28,303
Logan $28,522
Ogden $28,929
Orem $28,429
Provo $28,429
Saint George $32,154
Salt Lake City $29,681
Sandy $29,618
South Jordan $29,556
West Jordan $29,587
Certified nursing aides in Utah are earning a reasonable salary wage. Some would even pursue in the nursing career to better serve the individuals in different facilities as well as be able to earn higher salary rate. Aside from increased salary, health and retirement benefits can also be enjoyed.
For more information about CNA classes in Utah visit this page.