The schools providing registry approved CNA classes in Minneapolis, Minnesota can be reached through the contact details shared below. Each of these programs has met the qualifications of the state and provides training that will enable you to take the license exams to become certified. You can receive further details by calling a number listed here.
American Red Cross
1201 West River Parkway,
Minneapolis, MN 55454
(612) 252-1070
http://www.redcrossmn.org/index.asp?IDCapitulo=7K58A866M7
St. Catherine University
601 25th Ave. South,
Minneapolis, MN 55454
(651) 690-7700
http://www.stkate.edu/
Comfort Services LLC.
2200 Minnehaha Ave. South,
Minneapolis, MN 55404
(612) 871-2160
http://www.comfortmn.com/
Midwest Career Institute
1609 Chicago Ave.,
Minneapolis, MN 55404
(612) 588-9410
http://www.midwestcareers.org/
Minneapolis Community and Technology College
1501 Hennepin Ave.,
Minneapolis, MN 55403
(612) 659-6000
http://www.minneapolis.edu/
Summit Academy
935 Olson Memorial Highway,
Minneapolis, MN 55405
(612) 377-0150
http://www.saoic.org/
To be able to work in care homes, and health care centers in the state of Minnesota you must have your nursing aide license. You can only get this if your name is listed in the registry with an active status. To get your name there, you must complete a training course and pass the state exams. Once you pass, they will automatically enter your name on the list.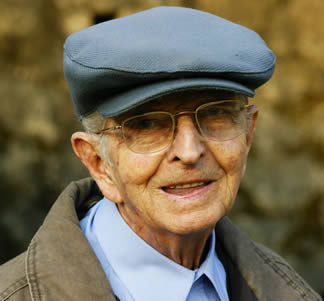 Enrolling in a state-certified CNA training course will help you prepare when you take on the license exams. These programs are required to offer you at least 75 hours of training. Your training will be composed of classroom lectures, skills training, as well as clinical duties. You will learn not only the different concepts of the Fundamentals of Nursing but as well as the basic nursing competency skills.
Some of the primary tasks you will practice during your class instruction include: measuring & recording vital signs (pulse, blood pressure, respiration, temperature), housekeeping, safety procedures, infection control, CPR, transporting patients, range of motion exercises, feeding, bathing, toileting, catheter care, dressing, therapeutic techniques, and grooming.
The great thing about being a nursing assistant in the state of Minnesota is that the government will reimburse you of your training costs if you are able to send them the receipts of your training within one year from the time you took the license exams. In order to be eligible for this, your training must have been supervised by a registered nurse. That is why you should only enroll in programs that are approved by the state. Once finished with your program you can schedule a time to take the exams. After your training you can work for 120 days as a nurse aide before it is mandatory to become certified.
When you take the exams you will need to complete a written and skills test. They both must be scheduled together and both must be passed before you can be certified. There are some testing lcoations that require fees and paperwork to be submitted prior to testing. For more information, you can call the Registry at (651) 215-8705. You can verify you have an active certification status by contacting the Minnesota Department of Health at 651-215-8705.
Minneapolis is the county seat of Hennepin County. It is the largest city in the state and ranks 48th in the entire country. The city is also known as "City of Lakes" and the "Mill City," According to the census of 2010, their total population had reached up to a total of 382,578 people. They have a population density of 7,019.6/sq mile. The total area of the city is approximately 58.4 sq mile, where 3.5 square miles of it is water.
The city is served by seven different hospitals. They include Abbott Northwestern Hospital, Children's Hospitals and Clinics, University of Minnesota Medical Center, Hennepin County Medical Center, Shriners Hospitals for Children, Minneapolis VA Medical Center, and  Allina's Phillips Eye Institute. Other health care centers that are serving the city include Advanced Spine Associates PA, TCMC Urgent Care, North Clinic, North Suburban Eye Specialists, Noran Neurological Clinic, Bryn Mawr Health Care Center, and many more.