The CNA Classes that are approved in Columbus, Georgia and are available for enrollment are on this page. Completing a course is required before you can take the examination. If you have any questions about their training curriculum, and the steps necessary to receive your certification, please call the number provided below to speak with a school representative.
Columbus Technical College
928 Manchester Expressway,
Columbus, GA 31904
(706) 649-1833
http://www.columbustech.edu/
Enrichment Services Program, Inc.
2100 12th Ave.,
Columbus, GA 31901
(706) 596-0504
http://www.enrichmentservices.org
First Step Health Agency
1805-A Wynnton Rd.,
Columbus, GA 31906
(706) 327-8844
Muscogee Manor and Rehabilitation Center
7150 Manor Rd.,
Columbus, GA 31907
(706) 561-3218
Stat Medical Services, Inc.
2 Bradley Park Court,
Columbus, GA 31904
(706) 322-7776
http://www.statmedical.biz/
Step One Health Agency
5950 Veterans Pkwy.,
Columbus, GA 31909
(706) 576-5325
In the process of becoming a nursing assistant, you must enroll in a training program that is approved by the state. These NATPs must be certified by the Georgia Medical Care Foundation for you to be eligible to apply for the license exams. Depending on the programs schedule, it will take you 2 to 6 months to finish your training. It is very important that when you finish your training, you will be well competent and are able to meet the hiring qualifications of approved Medicaid healthcare facilities.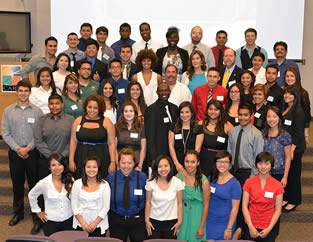 While going through your class instruction you will get hands-on practice performing many of the top skills you will employ on a day to day basis. Some of the most commonly used tasks are: transporting residents/[patients, Heimlich Maneuver, CPR, First Aid, safety protocols, catheter care, measuring vital signs (respiration, blood pressure, pulse, temperature), range of motion exercises, and infection control.
Once you finish your training, you can then send in your application along with the needed paperwork. You will be required to provide a copy of your high school diploma, proof of your training, fingerprint cards, ID photo, and the payment for the exam fees. During your application, you must pass the background checks. You will not be allowed to take the exams if you fail in the background checks.
The license exams for this state are composed of two parts, a written and a knowledge based exam on the competency skills. In order to get your license and name entered in the state's registry, you must pass all the exams. You can visit the state registry website at www.mmis.georgia.gov or call locally at (678) 527-3010 or toll free at (800) 414-4358 to get more in-depth answers to any questions you may have about certification qualification and eligibility.
This city is the county seat of Muscogee County. It was founded back in 1828 and was named after Christopher Columbus. The city is a man city of the Columbus, Georgia metropolitan area. According to the census of 2010, their total population was around 189,885 people. It has a total area of approximately 220.8 sq miles and has a population density of 861.4/sq mile.
The Columbus Regional Healthcare System and the St. Francis Hospital are two of the largest employers in the city. Other hospitals that are in the city include Columbus Regional Hospital, Columbus Specialty Hospital, Doctors Hospital, Martin Army Community Hospital, St. Francis Hospital, and many more. photo attribution: usdagov