Enrolling in certified nurse aide classes is an excellent way to get the experience required to pass the state certification exams and become licensed to work. Schools that are available in Cloquet, Minnesota are listed below. You should speak with a course representative to get sign-up information.
Fond Du Lac Community College
2101 Fourteenth St., Cloquet, MN 55720
(218) 879-0800
http://www.fdltcc.edu/
Being a nursing assistant in the state of Minnesota is one of the best ways for you to enter in to the medical field. With the continuous increase of population and the need for qualified health care personnel, health care institutions turn to nurse aides for help. These workers will be tasked to take care of the patient with only the most basic of nursing skills that they learned in the training program.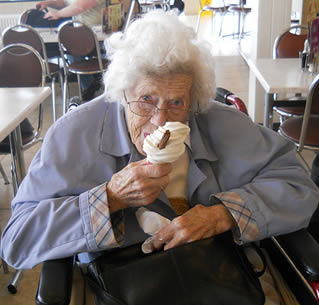 As a nursing assistant student, you will be under the supervision of licensed nurses when you are training. The law requires that a nurse aide instructor must be an RN with at least 2 years of experience working as one and have a minimum of 1 year of experience working in a long-term care facility. They are also required to attend the Train the Trainer training program, which is offered through the Minneapolis Community and Technical College.
If you were hired by a licensed healthcare facility as a nursing assistant even if you were not able to take the license exams and apply for the Registry, you will need to do it immediately. Those who are working without a license are given only up to 4 months to enroll in an approved training program and pass the license exams within that time. According to the law, an individual who is working as a nursing assistant prior to enrolling in CNA classes may not be charged for any expense of the training program. These charges will go to the individual's employer. That is why it is important that the facility calls the training sites, to validate their fees.
After you complete your training you can submit an application for the exams. The exams include two separate components, a manual demonstration, and a written or oral test. Applicants must pass them both to be successfully certified and included on the online registry database used to verify nurse aides. You can contact the MN Department of Health by calling 651-215-8705 to speak with an official about current qualification or any questions you have.
This city is included in Carlton County. You can find this city near the junction of State Highway 33 and Interstate 33. A part of the city falls under the Fond du Lac Indian Reservation. The St. Louis Rive is adjacent to this city. According to the 2010 census, their total population had reached up to a total of 12,124 people. They have a population density of 317.9/sq mile. The total area of the city is approximately 36.0 sq miles, where 0.7 square miles of it is water.
Examples of health care providers and facilities that are located within the city area include Raiter Clinic, Take Care Clinic at select Walgreens, Min No Aya Win Human Services Center, Parkhurst, Stephen D, Human Development Center – Community Support Program, Community Memorial Hospital – Orothopedic Surgery, Community Memorial Hospital, and many more. photo attribution: abbeyfieldkent