To become certified you will need to enroll in nurse aide programs that have met the approval of the state registry. The courses listed below are all the authorized schools available in Bagley, Minnesota. Please contact the facility contact to receive additional details.
Clearwater County Nursing Service
212 Main Avenue North,
Bagley, MN 56621
(218) 694-6581
It is very important that you know how to properly take care of the residents before you handle them. That is why the Federal and state has required all aspiring nursing assistants to be able to pass the license exams that are offered by Pearson Vue. Their exams are composed of a written and a skills demonstration exam. Unlike other states, if you feel that you are up to the challenge, you may take on the exams directly without undergoing a training program.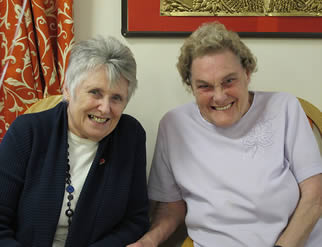 If you feel that you need to prepare, then you should enroll in a state-certified training course. The first thing that you will need to do is to find a program that you want to enroll in. These programs offer a total of 75 hours of training. Your training will already include lectures, skills training, and clinical duties. Depending on which program you enroll, your training can be completed in less than 4 months.
When you are through with your training, you will be ready for the license exams. To further help you prepare, you can get a copy of the candidate handbook at http://www.asisvcs.com/indhome_fs.asp?CPCAT=0624NURSE. This handbook contains and overview of the tests as well as sample questions for the written exams. You will also see here the list of skills that may come out in your skills demonstration exam. After you are certified you will be included in the online database used by employers to verify your license status. Your status on the registry will need to be renewed every 24 months. You will receive notification of this approximately three months before the renewal date.
The state is very open when it comes to nursing assistants that finished their CNA classes in a different state. They may be able to work in Minnesota once they apply for reciprocity. Nurses from other countries are also welcome to apply for reciprocity. When applying, the applicant will be required to submit documents that show their experience and training. You can call the Minnesota Department of Health at 651-215-8705 to speak with a representative for assistance with your questions. Additionally you can contact the state registry customer support via email at: health.FPC-NAR@state.mn.us
This city is the county seat of Clearwater County. It is a city that has a total area of approximately 1.9 sq miles, where almost all of it is land. The total population of the city, as of the 2010 census, is about 1,392. They have a population density of 674.1/sq mile. Major roads that you can access to get to this city are State Highway 92 and U.S. Highway 2.
Examples of health care centers and providers that are currently serving this city include Take Care Clinic at select Walgreens, Clearwater Health Services – Clearwater County Memorial Hospital, Clearwater Health Services – Physical Therapy, Clearwater Clinic, Clearwater County Memorial, Northwest Eye Center, DNA Paternity Testing Centers, and many more. photo attribution: abbeyfieldkent