The schools offering nurse aide training that are available in Thatcher, Arizona are listed below. If you know of other listings that are approved by the Arizona State Board of Nursing and available for enrollment, you can send them to us and well will add it to our list.
Eastern Arizona College – Thatcher Campus
615 N Stadium Ave
Thatcher, AZ  85552
928-428-8396
Website: http://www.eac.edu/
Map of nursing assistant training programs in Thatcher, Arizona:
For those who want to become certified to work as a nurse aide you will need to attend state licensed CNA classes and pass the competency exams. Training can be accomplished within several weeks and will teach you the basic health care procedures needed for the job. During your instruction you will also get clinical experience practice so that you know how to perform common tasks. Once you have finished the course your program administrator can help you schedule a date to take the exams.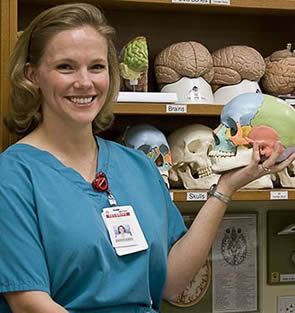 One of the many ways to become a nursing assistant in Arizona is through endorsement. For this to happen, your name must be in your state's nurse aide registry and have an active status. You should also have current nursing assistant duties. Aside from those, you will also be subjected to background checks for criminal records at federal and state levels. Some of the requirement can be waived if you already attained a higher degree of education or have the sufficient amount of hours working in the clinical area.
This is a town that is located in Graham County. As of the 2010 census, their total population is 4,865. This town is also a part of the Safford Micropolitan Statistical Area. You can find this town in the Upper Gila River Valley. This town has a total area of 6.7 square miles, where only  0.02 sq miles of it is water. The population density of the town is estimated to be 726.1/sq mile. The very first person to live in the town is John M. Moody.
Health care centers that you can find in the area include First Care, Fresenius Medical Care, STD Test Express, Mount Graham Family Practice PLC, Family Medical Center, Mountain View Women's Health Care, Mt Graham Regional Medical Center Community Health, Arizona Family Healthcare Inc., Gila Valley Clinic PC, and Canyonlands Community Health Care. photo attribution: theaccent