The certified nursing assistant training programs in Sedona, Arizona are displayed on this page. The following schools have been approved by the Arizona State Board of Nursing and meet current certification requirements.
Kachina Point Healthcare & Rehab
505 Jacks Canyon Road
Sedona, AZ  86336
928-284-1000
Website: http://www.kachinapointrehab.com/
Map of CNA classes located in Sedona, Arizona:
The completion of a training program is one of the first requirements that must be taken care of. Once the student is well equipped with the different skills and knowledge that will be used in handling the patients, he is now able to apply for the license exams.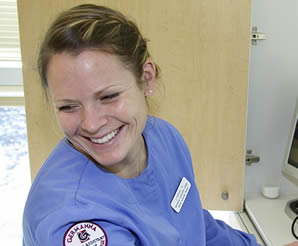 There are two types of exams which the student needs to both pass to get a license. The first part can either be a written or an oral exam, while the second part is a skills examination.  All the topics that were tackled during training will be included in the exams. During the exams you will need to take two different tests in order to receive your certification and be listed on the state registry. Currently you will need to pass a demonstration test and a oral/written test. Once you are certified your active status is granted for a two year period.
This city lies near the county line between Coconino and Yavapai County. It is located i n the northern part of Verde Valley. As of the 2010 census, they now have a total population of approximately 10,031 people. The main attraction of this city is its vast array of red sandstones formations that you may find there. These formations are called the Red Rocks of Sedona. This city was named after Sedona Arabelle Miller Schnebly, who was the wife of the first postmaster.
Also in the the city are a vast array of health care centers that you may want to locate. These centers/facilities include Digestive Wellness Center, Medical Clinic of Oak Creek, Inc. & Sedona Hyperbarics & Wound Care LLC, Brava Medical Group, Sedona Urgent Care, Massagematters of Sedona, and Verde Valley Medical Center-Sedona Campus. photo attribution: germannacommunitycollege