The nursing assistant training courses located in Kingman, Arizona that are currently open as of the moment are all listed below. If you have any questions about how to receive your certification credential, just call the number provided.
The Lingenfelter Center
1099 Sunrise Avenue
Kingman, AZ 86401-6825
928-718-4852
Mohave Community College
1971 Jagerson Avenue
Kingman, AZ  86401-1299
928-757-4331
Website: http://www.mohave.edu/
Map of CNA classes open in Kingman, Arizona:
One of the ways to become a nursing assistant in Arizona is through endorsement. For this type, your name must still be in your state's nurse aide registry. You are also required to currently have nursing assistant duties. Some of the many requirements can be waived if you have reached a higher degree in your education or if you have the sufficient amount of working hours.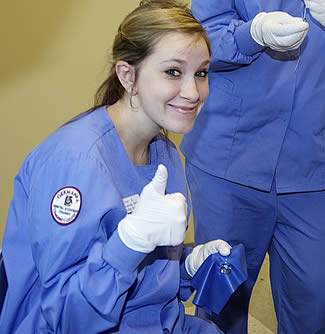 For those who still do not have a CNA license, they must undergo proper training and then try to take on the state competency exams in order to get their name in the state's Nurse Aide Registry. No one can work in Arizona as a nursing assistant if they do not have a nurse aide license/certification. Anyone who wishes to work in this state as a nursing assistant will be subjected to the background checks of the federal and the state. Nursing assistant licenses in this state expire every couple of years and must be renewed in order to continue working.
Kingman is a city that is located within Mohave County. Aside from that, it is also the county seat. As of the latest census, their total population has reached up to 28,068 people. If you include the population of nearby communities, their total population would reach up to 66,000. This city is about 33 miles east of Bullhead City.
Health care centers that you can find in the area include Take Care Clinic at select Walgreens, Arizona Kidney & Hypertension Centers, Mohave Surgical Specialists, Family Practice Resident Clinic, Family Medicine Resident Clinic, Mohave Mental Health Clinic Inc., and Fastrax Urgent Care Centers. photo attribution: germannacommunitycollege