The nursing assistant schools offering programs that are currently open for enrollment in Bullhead City, Arizona are all listed below. If you want to find out more about the classes that are being offered, please contact them using the phone numbers listed here.
The River Gardens Rehab & Care Center
2150 Silver Creek Road
Bullhead City, AZ 86442-8472
928-763-8700
Mohave Community College
3400 Highway 95
Bullhead City, AZ 86442
928-505-3378
Website: http://www.mohave.edu/
CNA classes map for locations in Bullhead City, Arizona:
There are several different requirements that must be met before you are allowed to work as a nursing assistant in Arizona. Among them the most important are completing training program, passing the state competency exams, as well as the background checks.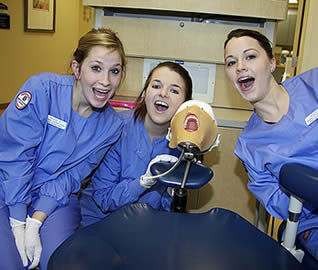 You must be in a state of good health in order to be accepted into program and the competency exams. You can find that these programs are being offered by colleges, high schools, healthcare centers, and other institutions. They can be completed within 3 months, depending on the programs schedules.
Bullhead is a part of the southern part of Mohave County. It is located on the Colorado River and to the south of the city of Las Vegas. As of the 2010 census, their total population has now reached to 39,540 people. Nearby places include Mohave, Mohave Valley, Laughlin, Needles, and Fort. This city has a total area of 59.4 sq miles where all of it is land.
Health care centers and providers that you can see in the area include All Women's Medical Center, Altius Healthcare, Aban Care Clinic, Southwest Behavioral Health, Mohave Valley Medical Center, Mohave Mental Health Clinic Inc., Fresenius Medical Care, and Western Arizona Regional. photo attribution: germannacommunitycollege