The certified nurse aide courses in Windsor that have been approved by the state of North Carolina are shown to you on this page. For any questions about their class curriculum, tuition costs, training schedules, or program requirements, please call the number provided.
Martin Community College/Bertie Campus
409 W Granville St, Windsor, NC 27983-2123
(252) 794-4861
http://www.martincc.edu/
There are different ways to start a career in the medical field. One of the best options today is to become a nursing aide. Compared to other careers, becoming a nursing aide further opens several job opportunities that an individual can apply for because of the different advance degrees that the individual can take once he is a nurse aide I. For example, after becoming a nursing aide I, the individual can apply to become a nurse aide II or a medication nurse.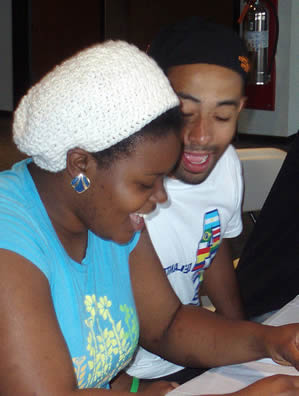 The work done by a nursing aide II is still determined by the tasks or procedures that are delegated by registered nurses. Before a nurse delegates a task, he must consider a set of criteria whether or not the task can be delegated to a nursing aide. The nurse must consider the following:
•    If the task is done frequently to the patient.
•    If the task can be done with an established sequence of steps.
•    If the task can be done with a predictable outcome.
•    If the task does not involve any additional decision making for the nursing aide that is separate to the task.
The following tasks that are nursing aide II is approved to do include:
•    •    Oxygen therapy – includes room preparation, and monitoring the patient's flow-rate.
•    Sterile dressing care – the wound can be more than 48 hours.
•    Fluid-assistive activities – which include assembling or flushing of the tubes, monitoring the patient's flow rate, and discontinuing the patient's IV infusions.
•    Nutritional activities – Oral/nasogastric infusion, gastrotomy feedings, clamping of certain tubes, and removing of oral or nasogastric feeding tubes to the patient.
To become a nursing aide II, the nurse aide I must undergo a Nurse Aide II training program that is approved by the state. Afterwards, he is also required to take the competency exams in order to get his name on the Nurse Aide II Registry, which is run by the state's Board of Nursing. Like the certification for a nurse aide I, the NA II certificates only last for up to 2 years and must be renewed before it expires.
This town is the county seat of Bertie County. You can find this town situated in the state's Inner Banks region. As of the 2010 census, their total population was at 2,283 residents. This town has a total area of approximately 2.5 sq miles, where all of it is land. Its population density is estimated to be 925.6/sq mile.
Examples of health care centers that you can find in the area include Reclaiming Our Communities Inc. (252) 794-1500, Northeastern Clinical Services (252) 794-1255, Rachel's House (252) 794-8503, Sava Healthcare (252) 794-2431, Healthcare Options of The East (252) 794-8538, and Windsor Physicians Specialty Clinic (252) 794-6700. photo attribution: create-learning