Certified nursing assistant programs in Williamsport, Pennsylvania that are being shown here are open for enrollment at this time. These classes have been approved by the PA Department of health and meet state certification requirement.
Rose View Center
1201 Rural Ave.,
Williamsport, PA 17701
(570) 327-5149
Williamsport Home
1900 Ravine Road,
Williamsport, PA 17701
(570) 323-8781
Certified Nursing Aides or CNAs are entry-level professionals who work under the watchful eyes of RNs and LPNs. They can be found working in various health care settings, including the patient's own home. Nursing assistants can earn around $22,000 to $30,000 in a year, depending on where they work. Training to become one is being considered as an excellent way to enter the field of health.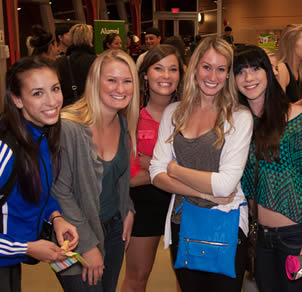 What makes becoming a nursing aide so great? Compared to other careers such as nursing, you don't need to spend years of training before you can work as a full-time CNA. All you need to start working as one is to get certified by passing the nurse aide  competency exams right after you complete a state-approved training program.
You can find nursing aide training programs being offered throughout Pennsylvania by hospitals, community colleges, nursing homes, private training centers, and government organizations. Depending on the program you choose, it can take you 3 to 4 months to complete your training. All training curriculum that has been approved by the Department of Education last at least 80 hours. However, The American Red Cross CNA course, which is also approved by the Department of Education, only last 4 weeks.
You will want to enroll in class instruction that teaches you both theoretical medical instruction that is mandated at the state and federal level as well as provides clinical experience. The course will provide you will hands-on experience in many of the common nursing related tasks you will use while on the job. Some skills you will learn are: infection control, safety procedures, recording vitals (including blood pressure, respiration, temperature and pulse), bathing, toileting & dressing residents, serving meals & nourishment, housekeeping, catheter care, postmortem care, transportation of residents, and range of motion exercises.
The CNA competency exams are conducted by the American Red Cross. The competency exam is divided into two parts which consists of a written test and a manual skills demonstration. Candidates are required to pass both tests in order to get certified. If a candidate has trouble reading, he or she can request to take the oral version of the written test for no extra charge.  First-time takers are required to pay $102 for the testing fee of both parts of the exam. To find the nearest test site you can call the American Red Cross at 1-800-795-2350.
If you pass both tests within 24 months after completing your training, your name will be placed on the Pennsylvania State Nurse Aide Registry. The NAR will also send you a Registry Card within 3 weeks after passing. You can show this card to your employer as proof that you are a competent, certified nursing aide.
If you manage to get employed in a certified nursing facility within a year after getting certified, you may qualify for reimbursement. You can get half of your reimbursement if you manage to work for 130 hours for the same employer. The other half will be given once you complete another 130 hours. You can call the state's Department of Public Welfare at (717) 783-7377 to find out more about reimbursements, or visit www.portal.state.pa.us.
Pennsylvania accepts CNAs that come from a different state and allows them to apply for reciprocity to those who wish to work here. When they apply, they should have an active license from the state they come from. They must also be able to pass a background check conducted by both the federal and the state and physical exam. You can call Pearson VUE at 1-800-852-0518 to get the latest details about registry requirements.
Williamsport serves as the county seat of Lycoming County. This city was once known as "The Lumber Capital of the World" due to the successful lumber industry in the area. Today, this city has been nicknamed as "Billtown". The city is a part of the Williamsport, Pennsylvania Metropolitan Statistical Area. According to the last census, their total population was estimated to be around 29,304 people. They had a population density of 3,456.3/sq mile. The total area of Williamsport is approximately 9.5 sq miles, where 0.7 square miles of it is water.
Health care facilities that are found in the city include Williamsport Regional Medical Center Behavioral Health Center, Green Ridge Counseling Center, Susquehanna Health, Women's Health Care Associates PC, Susquehanna Health Behavioral Health Center, Dice Surgical and Home Health Center, Community Health Center, Community Health Center, Susquehanna Cancer Center, and many more. photo attribution: ufv