The nurse aide training schools that are enrolling students in Whitehall, Wisconsin that you can find in the list below are all the classes that are being offered as of the moment. For more information about starting classroom instruction, call the number below.
TREMPEALEAU COUNTY HEALTH CARE CTR
W20298 STATE RD 121
WHITEHALL, WI 54773-
(715) 538-4312
A CNA certification is a requirement to work in a certified healthcare facility as a nursing aide. Only allowing certified nursing aides to work long-term will help ensure that goal of the Nursing Home Reform Act: to provide better quality care to patients in hospitals, nursing homes, long-term care centers, and other clinical areas.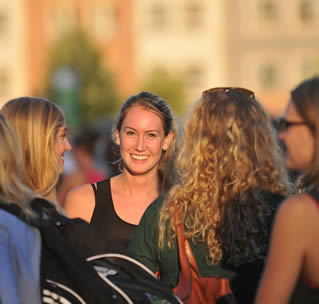 Nursing Aide Training
To get a certification, you need to pass the certification exam.  You can only take the exam if you successfully complete state-approved classes. These courses offer a minimum of 120 hours, of which 32 are allocated for clinical practice.  You can find a suitable program offered by hospitals; community colleges; nursing homes; technical and vocational schools; government organizations; and other healthcare institutions and schools.
Examples of the concepts that are taught in the program include:
–    Infection control
–    Mental health
–    Vital signs
–    Nutrition
–    Medical terminologies
–    Safety precautions and emergency care
–    Communication skills
–    Patient rights and independence
–    Basic nursing procedures and skills
–    Personal skills
Nursing Aide Certification Exam
The state's certification exam is conducted by the American Red Cross (ARC) with the help of Pearson VUE. This exam is divided into a multiple-choice knowledge test and a skills evaluation exam. Both tests cost $115, and must be paid upon the submission of the application forms. Candidates are required to pass both tests within one year after completing their training to gain entry into the Nurse Aide Registry and receive a CNA certification/card.
Reimbursement
If a candidate is hired or receives a job offer prior to enrolling in a training program, the candidate may not be charged for any expenses. Both training and testing fees must be charged to the employer. If you paid for your training and testing before getting employed, fret not. You may still get reimbursement for your expenses if you manage to get hired within one year after getting certified. You may only be reimbursed by your first employer. To make sure that you get proper reimbursement, it is advised that you keep all original receipts.
Questions and Additional Information
For general questions regarding the registry, please call (877) 329-8760 or visit www.pearsonvue.com. If you need any assistance regarding the certification exam (NNAAP exam), you can call the American Red Cross at (866) 257-5424.
This city is situated in Trempealau County. It is also the county seat of the said county. You can find nearby cities like Arcadia, Independence, and Blair from there. According to the census of 2000, their total population was around 1,651 people. It has a total area of approximately 1.7 sq miles, where all of it is land. Its population density is 991.2/sq mile.
Examples of health care centers that you can find in the area include Tri-County Memorial Nursing Home, Gundersen Lutheran – Whitehall, Independence Gundersen Lutheran Clinic, Body & Balance, Geminicares, Western Dairyland Family Planning, Pank Chiropractic, and many more. photo attribution: ufv