The nurse aide training facilities that are enrolling students in classes found in Westampton, New Jersey are all shown on this page. For any questions regarding their healthcare instruction programs, you can call the number shown below each school listed here.
Burlington County Institute of Technology – Adult Education
695 Woodlane Road, Westampton, NJ 08060
(609) 267-4226 Extension 332
http://www.bcit.cc
The first thing that you have to do to be a nursing aide is to enroll in CNA classes. You have to decide whether you want to work in a nursing facility or in home care. This will be the basis on what type of program you will enroll in and what type of test you are going to apply for after you finish the program.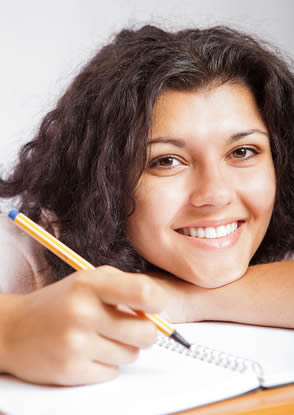 To be allowed to work in a nursing facility as a nursing aide, you must have a nurse aide certificate, which is only given to those whose names are on the Nurse Aide Registry. The Nurse Aide Registry for New Jersey is run by PSI. It is also the work of PSI to investigate any complaints that are made towards either the evaluation exams or a nursing aide.
Before you are allowed to take the exams, you must first apply for it. One of the requirements when applying is to show that you have successfully completed a state-approved nursing aide training program. The exams are not only limited to those who completed an NA program, it is also available to nursing graduates and foreign nurses who are able to meet the requirements.
The training programs are offered by different institutions like private vocational schools, community colleges, high schools, and public vocational schools. There are two types of programs that you can choose to enroll in. It can either be the NATCEP or PCA program. The latter one is for those who want to work in personal care homes.
There is a small difference in the number of training hours each program has to offer. NATCEP offers a total of 90 hours, which are divided into 50 hours of theories and 40 hours of practical training. PCI on the other hand only has 85 training hours, which are composed of 69 hours of classroom lectures and laboratory work, and 16 hours of clinical duties.
This is a township that is a part of Burlington County. It was once a part of Northampton Township but was separated during the Act of the New Jersey Legislature on March 6, 1850. Nearby communities that you can find include Willingboro, Mount Laurel, Burlington, Springfield, Eastampton, and Hainesport Townships. According to the last census that they took there, their total population was around 8,661 people. They had an estimated population density of 653.6/sq mile. The total area of Westampton is approximately 11.2 sq miles, where almost all of it is land. Major roads that are accessible there are Interstate 295 and County Route 541.
Health care clinics that are located in the township include Burlington Behavioral Health Services, Center for Family Guidance, Sleep Care Center, Drenk Behavioral Health Center – Outpatient Services, and many more. photo attribution: collegedegrees360