The nurse aide training classes that are available in West Chester, Pennsylvania are listed for you here. If you want to know more about enrolling in a school program, you can call them using the phone numbers provided here.
Chester County Opportunities Center
790 East Market Street,
West Chester, PA 19382
(610) 692-2344
Pocopson Home
1695 Lenape Road,
West Chester, PA 19382
(610) 793-1212
Training to become a certified nurse aide in Pennsylvania can be one of the best career choices you can make. The demand for nurse aides in Pennsylvania is currently high, which makes it easy to find work. Nurse aide training is not only quick and affordable, but it is also very useful. You can use your training and experience as a stepping stone if you ever wish to pursue a higher degree. There are several requirements that must be met before you can become a CNA.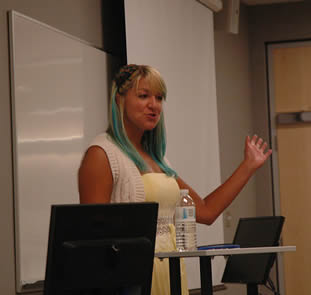 There are several primary requirements to be able to work as a nursing assistant in Pennsylvania. First you will need to enroll in a training program that is approved by the state. To be allowed to enroll in CNA classes you will need to submit several identifying documents and records in order to qualify. You will need to submit photo identification, TB card, immunization record, consent to a background check, and undergo a physical examination.
Background Checks
All aspiring nurse aides are required to go through and pass criminal background checks. Those who have been living in Pennsylvania for the last 2 consecutive years are only required to get a state-level background check, while those who haven't been living for at least 2 years must include a federal background check. These checks are requirements to be eligible to care for patients.
CNA Training
Nursing assistant training consists of 42.5 hours of laboratory and classroom instructions, and an additional 37.5 hours of hands-on training. Both theory and practical training are taught simultaneously while under the supervision of an instructor. You may find these classes offered by hospitals, nursing homes, community colleges, and other health care institutions and training centers. When searching for one, just make sure that it is approved by the Department of Education to offer nurse aide training.
Nursing students and graduates are allowed to skip CNA training and immediately apply for the exams if they can provide proof of successful completion of a certified nursing school. They need to submit an authorization letter to test, which is issued by the Department of Education, along with the application forms. Applying through this route will only allow them to take the exam once. If they fail, they have to enroll in a class before they can retake the exams.
Pennsylvania CNA Exams
The exams in this state are processed and scheduled by the American Red Cross. Pearson VUE helps in conducting the exams at Regional Testing Centers or approved in-facility testing sites. The exams consist of a 2 hour written (or oral) exam and a 30 minute manual skill evaluation. Applicants who used the New Nurse Aide route are allowed to take the exams up to three (3) times within 2 years after completing their training.
First-time takers must include $102 payment for the testing fee along with their applications and submit them to:
American Red Cross (ARC)
Competency Evaluation Program
1804 N. 6th St.,
Harrisburg, PA 17102
(800) 795-2350
Applicants who have questions regarding the application process or need assistance, they may call the ARC number provided to talk to a representative.
Nurse Aide Registry
Applicants who pass both parts of the CNA exams will gain entry into the NAR. They will receive a Registry Card, which they can show when they apply for work. To check your status on the registry, you can visit: https://www.pulseportal.com/. To learn more about the curriculum and license requirements of the registry you can contact Pearson VUE at 1-800-852-0518. For information about CNA exam testing locations near you, call the American Red Cross at 1-800-795-2350.
Reimbursement
An applicant who was already employed in a health care facility prior to enrolling in a program may not be charged for training and testing fees. All fees must be paid by the employer. Newly certified nurse aides who find work within 12 months after getting certified can get reimbursed by their first employer. For more information, please call the Pennsylvania Department of Public Welfare at (717) 783-7377.
This borough is the county seat of Chester County. It was once known as Turk's Head, which was the name of an inn that was once located at the centers of the borough. As of the 2010 census, their total population had reached up to a total of 18,461. They have a total area of 1.8 sq miles and a population density of 10,256.1 / sq mile.
The main headquarters of Synthes is found in West Chester. Other health care providers that are found in the area include Chester County Women's Services, Gateway Internal Medicine of West Chester, NovaCare Rehabilitation, Tobit Center for Wellness, Chester County Orthopedic Associates Limited, STD Test Express, Northwestern Human Service, Advanced Health Solutions, Human Services Inc., and Horizon House Inc. photo attribution: ufv