The certified nurse aide training courses that are being offered in Wellsboro, Pennsylvania are all found on this page. If you know of other eligible schools that are available for enrollment, send them to us and we will add them here.
Broad Acres Health
1883 Shumway Hill Road,
Wellsboro, PA 16901
(570) 724-3913
Pennsylvania College Nurse Aide Training
12280 Route 6,
Wellsboro, PA 16901
(570) 724-7703
State laws require a nursing assistant to be registered on the Nurse Aide Registry in order to work as a full-time nursing assistant in a long-term care facility that receives Medicare/Medicaid reimbursements. You can get eligible by examination or by endorsement. However, if you have never been a certified nursing assistant, then your only option is by examination.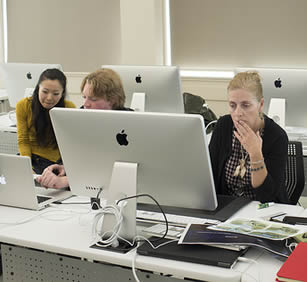 The CNA examinations comprise of a multiple-choice written (or oral) exam and a manual skills demonstration. For the manual exam you will be required to demonstrate commonly used healthcare skills in a medical environment. For the multiple choice test you will need to answer questions related to fundamental nursing aide procedures. Each applicant receive three tries to pass both portions. Those who pass are notified of their certification and placed on the nurse aide registry for a duration of 24 months.
Only candidates who meet the eligibility requirements are allowed to apply for the exams. One can establish eligibility through any of the following:
–    Completion of a certified CNA training program
–    Completion of the Fundamentals of Nursing in a certified nursing school
Completing a CNA program is the most common way of establishing eligibility; not to mention being the quickest and most affordable route. Training can last from 3 to 6 months, depending on the training program's schedule. Nursing assistant training programs are required by the state's Department of Education to last at least 80 hours. Out of the total hours, 37.5 hours must be allocated for supervised clinical practice.
If a nursing assistant is able to pass both parts of the examinations within 24 months after completing his or her training, his name will be placed on the Nurse Aide Registry and will be given a Registry card, which can be used to show his/her employer. This card must not be tampered in any way to avoid jeopardizing one's status on the registry.
CNA certifications in Pennsylvania must be renewed every 2 consecutive years. A nursing assistant who fails to renew on time won't be allowed to continue working. To qualify for renewal, a certified nursing assistant must work for compensation for at least 8 consecutive hours while under the supervision of a registered nurse. Certificate holders can renew their listing online by going to: www.pulseportal.com. The NAR will send you a new and updated Registry card upon completion of the renewal process.
The NAR sends out a notice of renewal within 3 months before the expiration date. However, it is till the responsibility of the nursing assistant to renew his certification on time. Once his or her certification has expired, it can only be reactivated by retaking the CNA examinations. Those with expired certifications are only given one chance to pass. If they fail, they must start all over from the beginning and undergo retraining.
Pennsylvania is open to CNAs that received their training in a different state and allows for them to work if they apply for reciprocity. When applying, they will have to provide documents that prove their training and work history. Aside from that they must also pass the background check that is mandatory for all. They should also make sure that their license is still active when they apply. Call Pearson VUE at 1-800-852-0518 for the latest reciprocity details and information about the nurse aide registry in PA
This is a borough that is located in Tioga County. Wellsboro serves as the county seat of Tioga. The community was named of Mary Wells, who was a wife of one of the original settlers in the area. The borough is only a few miles northwest from Williamsport. As of the latest census, their total population had reached up to a total of 3,328 people. They have a population density of 681.0/sq mile. The total area of Wellsboro is estimated to be about 4.9 sq miles.
The health care centers and providers that are located in the area include Laurel Behavioral Health Inpatient Unit, Interim HealthCare, Laurel Behavioral Health Outpatient Services, Link Healthcare, Laibinis Walter DO, and plenty more. photo attribution: ufv