The nurse aide training centers in Warren, Pennsylvania that are listed here have all the information that you will need to know to become certified to work in a healthcare facility in Pennsylvania.
Golden Living Center Kinzua
205 Water Street,
Warren, PA 16365
(814) 726-0820
HCF Warren Manor
682 Pleasant Drive,
Warren, PA 16365
(814) 723-7060
The most common way of becoming a CNA is by passing the National Nurse Aide Assessment Program exam or NNAAP exams. This exam is composed of two parts – a written (or oral) exam depending on which one the applicant selects, and a manual skills evaluation. A candidate needs to pass both tests to be placed on the NAR and get certified. According to the Nursing Home Reform Act, only certified nurse aides can work as long-term nurse aides in a federally certified long-term care facility.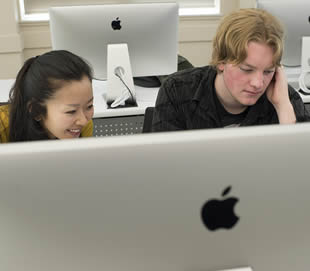 One must establish eligibility first before applying for the NNAAP exams. The most common way that a candidate can qualify for the exams is by successfully completing a state-certified school course. Candidates must complete a program that's approved by the Department of Education and apply for the exams within 24 months after completing the program. Suitable programs can be found being offered by different health care institutions such as hospitals, and various training schools.
Your classes will teach you a variety of nursing related skills including: safety procedures, infection control, measuring vital signs, assisting with toileting & bedpans, bed making & housekeeping, transporting residents, postmortem care, range of motion & turning and positioning patients, feeding & nourishment, catheter care including emptying & recording intake/output, and resident rights.
Nursing students or graduates who took up the Fundamentals of Nursing within the last 2 years can apply for the NNAAP exams if they can provide proof of their training. They'll need to contact the Department of Education to get an Authorization to Test and submit it along with the other application requirements.
All applications are processed and scheduled by the American Red Cross. Make sure that all requirements are in one envelope before sending them to:
American Red Cross
Competency Evaluation Program
1804 North Sixth Street,
Harrisburg, PA 17102
A confirmation letter will be sent by the ARC. If you wish to check your application status, please visit www.pearsonvue.com or www.pulseportal.com.
If you become unavailable on the day of your exams, please inform the ARC immediately by calling (800) 795-2350. If you manage to inform them at least three (3) business days before your test day, you'll be allowed to reschedule for no extra charge. All payments are permanent and non-refundable. If you cancel your exams for a valid reason (i.e. Due to poor health) the ARC will return your payment minus $15 for the processing fee for each cancelled test.
Learning all that you can about the NNAAP exams will increase the chances of you passing. The CNA Candidate Handbook contains detailed information about the exams, as well as sample tests and necessary forms. You can request a copy from the ARC if your instructor does not provide you with one.
The State of Pennsylvania allowed certified nurse aides from other states to transfer their certifications and apply for a place on the PA-NAR through endorsement. Applicants must have clean records (not on the Abuse Registry) and an active certification upon application. Out-of-state CNAs will be required to undergo federal and state criminal background checks. Please contact the NAR at 852-0518 for more information regarding the Pennsylvania State endorsement process.
You can get more details about the CNA registry in Pennsylvania by calling Pearson VUE at 1-800-852-0518. If you are looking for a testing location for the nurse aide exam you can contact the American Red Cross at 1-800-795-2350.
The city of Warren is the county seat of Warren County. I was named after General Joseph Warren. You can find this city near the junction of the Alleghany and Coewango Rivers. According to the 2010 census, they have a total population of 9,710 people and a population density of 3,508.3 / sq mile. The total area of the city is approximately 3.1 sq miles, where almost all of it is land.
Examples of the health care providers and centers that are located in the area include Mental Health Services, Warren Pain Clinic Acupuncture Center, Forest-Warren Human Services, Deerfield Behavioral Health, Beacon Light Behavioral Health, Healing for Humans & Horses, Northwest Health Connections, Lakeshore Community Services, and Achievement Center. photo attribution: ufv