The nursing assistant classes in Wallingford, Connecticut that are available for enrollment as of the making of this post are all shown here. If you have any questions about how you can get started with a program, please feel free to contact the number below.
Brook Hollow Health Care Center
55 Kondracki Lane,
Wallingford, CT 06492
(203) 265-6771
Wallingford Adult Education
37 Hall Ave.,
Wallingford, CT 06492
(203) 294-5935
(Multiple classes are being offered)
Wallingford Public Shools
70 Pond Hill Road,
Wallingford, CT 06492
(203) 294-5350
If you are planning on becoming a nursing assistant in Connecticut, you must comply with the different requirements of the state. To become eligible for the licensee exams, you must enroll in and complete a CNA course that is certified by the state. These courses are offered by colleges, high schools, and different training centers. According to the recent list of the Department of Public Health, there are 155 certified courses that are available throughout the entire state.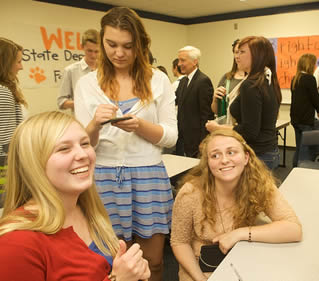 As a nursing assistant student, you will be trained for 100 hours on the different concept and important skills that are needed to become a nursing assistant. You must be trained for 16 hours on infection control, communication skills, resident's rights and independence, and different safety and emergency procedures before you are allowed to handle real patients in the clinical area. While you are in the clinical area, you will be placed under the supervision of a registered nurse. This clinical experience is thought to develop a strong foundation for students in their chosen career.
Once you finish your training, you can move on to apply for the license exams. If you feel that you are not yet ready to take the exams, you are allowed to postpone it up to 24 months. LPNs, RNs, psychiatrists, and gerontologist are also allowed to directly apply for the licensee exams since their training are similar to those taught in nurse aide programs.
This town is situated in New Haven County. It was founded on October 10, 1667 during the Connecticut General Assembly. According to the last census taken there, their total population was at 44,736 people. It has a total area of 39.9 sq miles, where almost all of it is land. Its population density is estimated to be 1,147/sq mile.
Health care centers and facilities that you can find serving the city include Advisor Health Care Inc., 5 Elements Naturopathic Health Center LLC, Long life Health Center LLC, Landmark Center for Behavioral Health, Coram Healthcare, National Healthcare, Concentra Medical Centers, Masonicare Health Center Admissions Department, Connecticut Health Care Associates, Masonicare Health Center, Brook Hollow Health Care Center, and Community Health Center. photo attribution: departmentofed