The certified nursing assistant schools located in Vidalia, Georgia that you can enroll in are offered below. For more information about how you can sign-up and receive your certification, please call the number provided below.
Southeastern Technical College
3001 East First Street,
Vidalia, GA 30474
(912) 538-3100
Website: http://www.southeasterntech.edu/
All aspiring candidates of nursing assistants are required to enroll in a CNA training program to receive proper training and education. This rule was made for the purpose of improving the standard of care of patients/residents. Programs in this state are properly known as Nursing Aide/Assistant Training Programs or NATP. These programs are approved by a private contractor called the Georgia Medical Care Foundation (GMCF). It is crucial that the students must meet the qualifications for hiring for Medicaid healthcare institutions.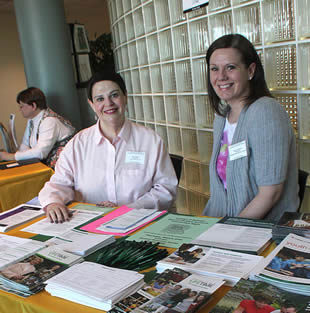 As a nursing assistant student, you must complete all the classroom, lab, and clinical rotations schedules to finish your training. It is required that you all students must have 100% rating in the lab trainings before they can proceed to clinical rotations. When they are in their clinical rotations, the students will be placed under the supervision of either a LPN or a RN. Most training programs in this state can be completed within 2 to 6 months.
After their training then can then move on to applying for the license exams. The license exams for this state are handled by the private contractor that is selected by the Department of Community Health. The license exams are composed of a written/oral and a skills evaluation exam. When they pass, their name will be entered in the state's Nurse Aide Registry. They must maintain this status for them to be able to apply for work in any healthcare setting.
One cannot challenge the State Competency Examination without taking the training. All who wish to be employed as a nurse aide must enroll and complete a course that has been recognized by the state. After that they must pass both the written and skills competency exams, within one year of completing instruction.
This city is situated in Toombs County. Although it is the largest city in the county it is not the county seat there. Vidalia is included in the Vidalia Micropolitan Statistical Area. According to the census of 2000, their total population was around 10,491 people. It has a total area of 17.4 sq miles and a  population density of 602.9/sq mile.
Health care facilities that you can find in the area include Georgia Home Health Care, Allergy & Asthma Clinic of Southeast Georgia, Mercy Medical Clinic and Found, Toombs Counseling Center, Hughston Clinic, Mercy Medical Clinic and Foundation, Chapman Healthcare Pharmacy Inc., and Atekha Nephrology Clinic. photo attribution: codnewsroom