The nurse aide classes that are open for enrollment in Uniontown, Pennsylvania are being shown on this page. If you know of other PA Department of Health approved nursing assistant training programs in this city, please contact us and we will add them here.
Fayatte County Education Center
140 North Beeson Ave.,
Uniontown, PA 15401
(724) 437-3512
Fayette County Area Vocational Technical School
175 Georges Fairchance,
Uniontown, PA 15401
(724) 437-2721
The Omnibus Budget Reconciliation Act of 1987 was designed to improve the quality of care that patients in different long-term health care facilities receive, as well as to create a standard of practice for nurse aides who work in such facilities. According to OBRA, a CNA  must be certified in order to have a long career in this field.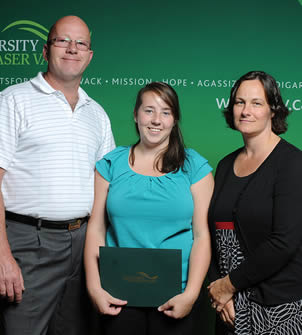 The only way for you to get certified is by taking the National Nurse Aide Assessment Program Examination or NNAAP exam. This exam was intended to determine the minimum competencies needed to become a certified nurse aide. It is made up for a Written (or Oral) examination and a random Skills Evaluation. You must pass both parts in order to be listed on the Pennsylvania Nurse Aide Registry and get certified.
Before you can apply for the exams, you need to establish your eligibility. One of the many advantages of becoming a nurse aide is that there are plenty of ways you can take to reach your goal of getting certified. To qualify for application, you need to meet any of the following:
•     Complete an 80-hour CNA program that's approved by the PA Department of Education.
•    Acquire an authorization to test letter from the Department of Education by showing proof that you completed the Fundamentals of Nursing through a certified nursing school.
•    Have a newly lapsed certification that was issued by the PA Nurse Aide Registry.
•    Be a certified nurse aide on another state's NAR whose certification has not lapsed for more than 24 months.
For most new applicants the best way to become certified is to enroll in and complete a CNA class. While enrolled, you will be spending some time in both lectures and clinical experience. You will be taught on subjects that you will use when taking care of the patients like basic nursing skills, emergency procedures, taking vitals, dressing, bathing, toilet assist, postmortem care, housekeeping duties, infection control, transporting residents, feeding patients, catheter care, and health care terminology. Before enrolling in a program you will need to make sure the class is approved by the PA Department of Health. To be accepted you will need to have completed a background check, physical exams and submit immunization records. After you have finished your course requirements you are allowed up to 24 months to complete the license exams.
Application forms (download at: http://www.asisvcs.com/indhome.asp?CPCat=0639NURSE) must be sent to:
American Red Cross
Competency Evaluation Program
1804 North Sixth St.,
Harrisburg, PA 17102
If you have any questions or need help with the application process, do not hesitate to call the American Red Cross at (800) 795-2350.
The written exam comprises of 70 multiple-choice questions, of which 10 are pre-test items and are not be included in the scoring. Applicants are given a maximum of 120 minutes to answer all items. Those who requested to take the oral exam shall have the same number of questions and the same amount of time to answer them. The questions will be based on various topics that were covered during your training.
In the skills exam, applicants will be required to perform 5 randomly selected nursing procedures in front of an Evaluator. You will need to perform each skill/procedure with an 80% competency in order to pass.  You can find out more about how to become a certified nurse aide in Pennsylvania by reading the CNA Candidate Handbook. You can request a copy by calling the American Red Cross or by visiting Pearson VUE's official website at www.pearsonvue.com.
Students who successfully pass the tests and have met all prerequisites are added to the nurse aide registry for a duration of 24 months. You will need to work one, eight hour shift and show verification of this employment for each consecutive 24 month period in order to remain on the registry. To get more information about the state registry regulations you can call the phone number of Pearson VUE at 1-800-852-0518.
The city of Uniontown is the county seat of Fayette County. The city is popularly known as Beesontown. It was founded on July 4, 1776 by Henry Beeson. As of the 2010 census, their total population had reached up to a total of 10,372 people with a population density of 6,098.9 / sq mile. The total area of the city is approximately 2.0 sq miles, where all of it is land.
Examples of clinics that are ready to serve you and the city include Mental Health Association, Fayette County Medical Society, Genesis Healthcare, PA Professional Health Services, BMA Uniontown Dialysis, Physician Refer, NovaCare Rehabilitation, The Park Cardiothoracic and Vascular Institute, Southwest Women's Health Care Inc., Abby Health Care Inc., Fayette County Health Center Authority, Chestnut Ridge Counseling Services, and many more. photo attribution: ufv