You can find the available nursing assistant programs in Union Grove, Wisconsin listed below. These are all the instruction courses that are open for enrollment as of the moment. Contact the school directly to receive more information about enrolling in their health care center training.
SOUTHERN WI CTR FOR THE DEVELOPMENTALLY DISABLED
21425 SPRING ST
UNION GROVE, WI 53182-
(262) 878-2411
A lot of people are now asking questions regarding how to become a nursing aide. One reason for this is because of the sudden increase in demand for entry-level healthcare professionals. If you want to start a career as a nursing aide, then you better know what the requirements are.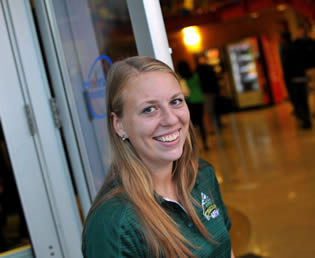 Get Trained to Qualify for Testing and Certification
According to the Nursing Home Reform Act, a nursing aide must receive proper training from a state-approved training program. An excellent way of learning how to be a competent nursing aide is by enrolling in a Nurse Aide Training Program or NATP.
Where to find a suitable NATP?
Because of the high number of people who wish to become nursing aides, various healthcare institutions and schools are now offering nursing aide training. You can find a suitable NATP offered by any of the following:
–    Hospitals
–    Nursing homes
–    Community colleges
–    Vocational schools
–    Technical colleges
–    Rehabilitation centers
–    Assisted living clinics
–    Government organizations
–    Private training institutions
What will you learn in an NATP?
Approved programs are required to offer at least 120 hours of training. These hours are divided into lectures and supervised clinical practice. Thirty-two of the total training hours must be allocated for clinical practice. Examples of the concepts that are taught in a program include, but are not limited to the following:
•     Basic nursing care
•    Respecting the patients' rights
•    Promoting the patients' independence
•    Communication techniques
•    Personal care
•    Medical terminologies
•    Human anatomy
•    Safety and emergency Care
•    Infection control
Applying for the NNAAP Exam
After you complete your training, you can then apply for the exam. Your instructor will usually provide you with the necessary application forms. If you don't get one, you can visit www.peearsonvue.com or www.dhs.wisonsin.gov, or call the ARC at (866) 257-5424.
Applications need to be sent, along with the payment of $115, to the address provided below:
American Red Cross
WI NNAAP
1806 N. 6h St.
Harrisburg, PA 17120
Taking the NNAAP Exam
The examination consists of a written/oral test and a skills evaluation test. Both tests are conducted on the same day with the coordination of Pearson VUE and the American Red Cross (ARC). You need to arrive at least 30 minutes before the scheduled exam to avoid being late, and bring two (2) valid IDs for the check-in. You won't be allowed to take the exam if you arrive late or fail to bring the IDs.
In order to gain entry into the Nurse Aide Registry, you'll need to pass both tests. If you fail at least one test, you are allowed to retake the tests twice. These attempts are only valid within one year after your training. If you fail to get certified within those attempts, or within the one year limit, then you'll have to undergo retraining.
This is a village that is found in Racine County. According to the census of 2010, their total population had gone up to 4,915 from 4,322, back in 2000. Union Grove has a total area of approximately 1.7 sq miles, where all of it is land. Its population density is 2,525.0/sq mile.
Examples of health care centers and providers that can be found within the area include Lifeline Systems, Wheaton Franciscan Medical Group, Silverman Elaine MD, Terri's Touch, Aurora Health Center, Demers Gerald A MD, State of Wisconsin – Southern Wis Center for The Developmentally Disabled, and many more. photo attribution: ufv