The nursing assistant training centers located in Union City, New Jersey are all listed here in detail. Candidates of the course will learn the basics of this health care field and become ready for the license exams. If you want to find out more about their programs, please contact the number below or go to the address shown.
Workforce Advantage
3608 Bergenline Avenue, Union City, NJ 07087
(201) 865-1199
http://www.workforceadvantageusa.com/
If you want to become a nursing assistant, you will need to enroll in a training center that is certified by the state of New Jersey to offer NATCEP. These training centers offer the training curriculum that was developed by the Department of Health. This is to ensure that the training that is received by the students are standardized and meet the quality that is needed to pass the license exams.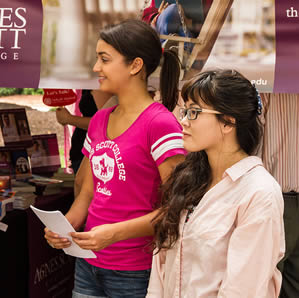 The license exams for the state of New Jersey are being conducted by PSI. The license exams are composed of a written/oral exam and a return demonstration of the basic nursing skills that were taught during training. It is also the work of PSI to maintain the state's Nurse Aide Registry and the Nurse Aide Abuse Registry. By passing all the exams, you will gain entry into the Registry and get your CNA license.
The nursing assistant licenses in this state last only for 2 years. You must renew it before it expires. You will receive a notification 4 months before its expiration. A part of the renewal process is to update your criminal background on the Registry. Since you are only renewing your license, you will not be required to apply for the CBI again. Another requirement is to provide proof that you were able to work for at least 7 hours every 24 hours. If you have any questions about the renewal process, you can call the PSI Customer Service at 1-877-774-4243.
Because the nursing assistant license is a basic license, you will need to renew it if you have any advance certifications to renew. An example of an advance certificate is a CMA certification. Aside from the requirements to renew your nursing assistant license, there are also separate requirements that must be complied for the advance ones.
This city is a part of Hudson County. It is also known as the "Embroidery Capital of the United States", "Havana on the Hudson", and "Little Havana on the Hudson". According to the last census taken there, their total population was around 66,455 people. With a population density of 52,000/sq mile, they are the most densely populated city in the whole country. It has a total area of approximately 1.283 sq miles, where all of it is land.
The health care clinics that are found in this city include Riverview Health Care Assoc, Healthcare Facility Planning Inc North Bergen, Dr's of Wny North Jersey Women's Medical Group, Sall Myers Medical, NovaCare Rehabilitation, Saint Michel Center, Castle Hill Health Care Center, Riverside Pediatric Group, North Hudson Community Corporation, Mariposa Health Center, and Interim HealthCare. photo attribution: jkd_atlanta