Programs that are open for students in certified nurse aide schools in Trenton, North Carolina are listed for you below. If you have any questions about the curriculum currently available for enrollment, feel free to call the number that is provided in the list.
Lenoir Community College/Jones County Center
509 Highway 58 North, Trenton, NC 28585
http://www.lenoircc.edu/
(252) 448-5021
There are a lot of growing opportunities for those who are pursuing a career as a nursing aide in the state of North Carolina. The demand for nursing aides who help with daily routine activities and provide the necessary care has definitely been affected by the increase number of the older population.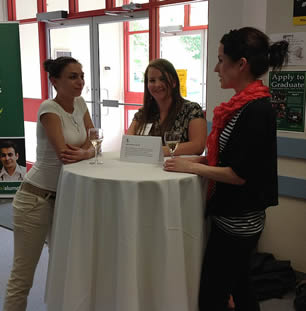 According to the law, all those who want to work as a nursing aide in a certain nursing facility or a private institution must be on the state's Health Care Personnel Registry, specifically the NAR. The Nurse Aide Registry keeps the records of individuals who have passed the NNAAP exam and are eligible to work as nursing aides.
To become eligible to take the NNAAP exam, you can complete a 75-hour training program that is approved by the state. Your training will be divided into lectures and clinical practice. You will be taught different subjects such as basic care, mental health, grooming, infection control, patients' rights and independence, safety and emergency procedures, communication skills. To meet the demands created by the growing elderly population, the state has also focused on teaching proper care of geriatric patients.
The exam consists of a written/oral test and return demonstration of selected nursing skills. It is conducted by Pearson VUE and is only to be taken at approved testing centers. If you pass both exams, your name will automatically be entered in the NAR. If you want to check, you can go online at: https://www.ncnar.org/verify_listings1.jsp.
If you want to further your skills and knowledge, there are different advance certifications which you can get. This will involve completing some additional training and passing the competency exam. If you want to specialize in the care of geriatric patients, you can train to be a geriatric aide. If you want to give non-injectable medications to patients/clients, you can train to become a CMA or a certified medication aide. There is also the option of you training to become a nursing assistant II, which will increase the scope of your duties as a nursing aide.
To know more about getting advance certifications, you can contact the N.C. Nurse Aide Registry at (919) 855-3969 or fax them at (919) 733-9764.
This town is the county seat of Jones County. It is considered as the 95th smallest town, according to population, in North Carolina. Its total population as of the 2007 census was at 201 people. It has a total area of approximately 0.2 square miles, where all of it is land.
Examples of health care centers and providers that are serving the town include Diabetes Care Club, Family Medical Supply, Carolina Orthopedics & Sports Medicine, CPAP, Trusted Hands, Home Life Care Inc., Walgreens Home Medical, Greenville Plastic Surgery PA, Help At Home, G & G Treatment Center, and many more. photo attribution: ufv