The nurse aide schools providing instruction in Torrington, Connecticut are all listed in detail on this page. Those included on this page are training programs that are approved by the state's Department of Health.
Litchfield Woods Health Care
255 Roberts Street,
Torrington, CT 06790
(860) 489-5801
Oliver Wolcott Vocational Techical School
75 Oliver Street,
Torrington, CT 06790
(860) 489-0261
Valerie Manor
1360 Torringford Street,
Torrington, CT 06790
(860) 489-1008
Wolcott Hall Nursing Center
215 Forrest Street,
Torrington, CT 06790
(860) 482-8554
According to the state rules, aspiring nurse aides must complete a certified CNA course before they are allowed to apply for the licensee exam. Taking the license exams is a must step since the state does not allow any CAN to work in any healthcare facility without having a license. Most training programs will last from 2 to 6 months to complete. Another important requirement to be able to take the exams is passing the licensee exams. Nursing assistants who are applying for reciprocity are also required to pass a copy of the results of their background checks.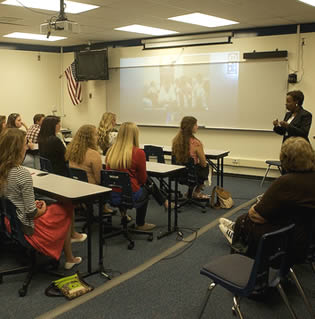 When you apply for the licensee exam, you will need to submit a copy of your transcripts, fingerprint cards, ID photo, passport sized pictures, and the payment for the exam fees. You are also required to undergo immunizations and physical exams. You must be physically capable of handling different patients and be free of communicable diseases to become a nurse aide. Since this state's license exams are conducted by Prometric, all applications are forwarded to them. Once you pass the license exam, your name will be entered in the state's Nurse Aide Registry. It will only be entered there if you passed both the written and the skills evaluation. If you want to find out more information about the licensee exams, you can visit www.prometric.com.
This city is located in Litchfield County. It is considered as the largest city in the entire county. This area was first settled in 1735 by Ebenezer Lyman, Jr., who was from Durham, CT. It was originally known as Wolcottville back at the time. According to the census of 2005, their total population was around 35,995 people. It has a total area of approximately 40.4 sq miles, where only 0.6 square miles of it is water. Its population density is about 904/sq mile. Major roads that you can use to get to this city are Routes 8, 4, 202, 183, and 272.
Examples of health care providers that are located in the city include Litchfield Internal Medicine-Prohealth Physicians, Charlotte Hungerford Hospital – Behavioral Health, Litchfield County Ob/Gyn PC, Torrington Health and Rehabilitation Center, Saint Francis Center for Occupational Health, Northwest Center for Family Service/Cmha, Paradigm Healthcare, Wolcott Hall for Special Care, and Opticare Eye Health & Vision Centers. photo attribution: departmentofed