The nurse aide schools offering classes in Tarboro, North Carolina are listed for you on this page. Included in the page are all the training programs that are approved by the state of North Carolina Department of Health and Services and will allow one to meet the education requirements set by the state.
Edgecombe Community College
2009 W. Wilson St. Tarboro, NC 27886
(252) 823-5166
http://www.edgecombe.edu/
One of the ways to become a nursing aide in this state is to take the competency test. This test is composed of two parts. To enter the Nurse Aide I Registry, you must be able to pass both parts. For North Carolina, the testing company that was contracted by the N.C. Department of Health and Human Services is Pearson VUE. They will be the ones who will give the written/oral exam and the clinical skills evaluation.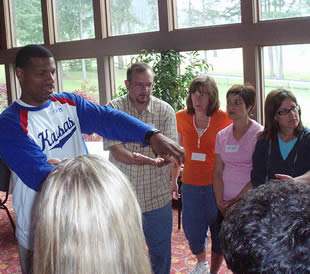 During the day of your exams, you must arrive at least 30 minutes before the actual scheduled time. Late arrivals will no longer be allowed to enter the testing area and will not be allowed to take the exams. For those individuals who were not able to take the exams because of tardiness, they will not be given a refund.
If you ever have problems with the date of your examinations, you will have to inform Pearson VUE at least 9 day before the actual scheduled date. If you are able to do so, Pearson VUE will allow you to reschedule without any additional payment. Take note that free rescheduling will only be allowed once. This is also applicable for those who wish to cancel their examination.
If you are able to pass all the exams, your name will be entered on the N.C. NAR and you will receive your license, which is valid for 2 years. The results of each test are normally received approximately 10 minutes after the evaluator faxes them for scoring. If there are any technical problems with the scoring, your score report will be mailed to you within a week.
If you have any questions regarding your score or the content of the exams, you are allowed to file for a grievance to the NACES Plus Foundation, Inc. within 30 days from the date of the exam. All grievances must be in the writing of the candidate and must be in detail of what the problem is.
This city is a part of Edgecombe County. It is also a part of the Rocky Mount, North Carolina Metropolitan Statistical Area. Aside from that, it is the county seat of the said county. According to the 2010 census, their total population was around 13,121 at that time. This ctiy has a total area of 9.8 sq miles and a population density of 1,145.4/sq mile. Major roads that you can access to this city include U.S. Route 64, U.S. Route 258, and Interstate 95.
Examples of health care centers that you can find within the city include Tarboro Clinic, PA, Murray Kevin D.O., Cultivating Change LLC, Legacy Healthcare Services, Better Connections Inc., Positive Influences Inc., Positive Influences, Freedom Hill Community Health Center, Quigless for Vibrant Health, and many more. photo attribution: create-learning