The colleges in York, South Carolina that are enrolling for nursing assistant training are all listed for you in detail on this page. Included in the list are all the schools that are approved toward certification exam requirements by the state registry.
Floyd D. Johnson Technology Center
275 E. Alexander Love Hwy
York, SC  29745
803-684-1910
White Oak Manor York
PO Box 629
York, SC  29745
803-684-0035
To work as a nursing aide in South Carolina, you must possess a CNA certification. This can be achieved by challenging the National Nurse Aide Assessment Program. This exam consists of a written (oral) knowledge test and a random skills evaluation. If you pass both of them within 3 attempts, you will gain entry into the state's Nurse Aide Registry and receive your certification.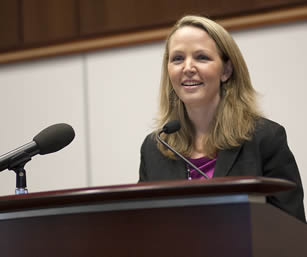 The NNAAP exam is only available to individuals who were able to complete the necessary training. You can be eligible by:
•     Completing a SC state-approved 100-hour training program.
•    Completing a CNA training program that is offered in another state.
•    Take up and/or complete the Fundamentals of Nursing as a RN graduate or LPN.
•    Completing Military training as a Medic.
Aside from the first route, all other routes must undergo review by the state's Department of Health and Human Services before they send out their application forms. Applicants who are applying through the 2nd and 4th routes must send a copy of their transcripts to the SCDHHS at scnar@scdhhs.gov.
If you are already a certified nursing aide that is from another state and with to transfer, you can apply for reciprocity. When you apply you must have a valid certification and a clean record. If you are listed on the Abuse Registry, you will not be allowed to work in a Medicaid-certified nursing facility. Aside from the completed application form (http://www.asisvcs.com/publications/pdf/074102.pdf), you will also need to submit to the SCNAR proof of your training. In addition, you must also pass the criminal background check that will be done in both federal and state levels.
Once your name is on the SCNAR, it will be your responsibility to keep it updated. Please inform the Registry if you changed your name or address by calling (800) 475-8290.Your name on the Registry will remain there for 2 years. If you wish to maintain your eligibility to work as a nursing aide, you will need to renew your certification before it expires. One of the requirements for renewal is that you must have worked for at least 8 hours as a CNA while under the supervision of a registered nurse.
This small city is a part of York County. It is also the seat of the said county. You can find this city about 27 miles southwest of Charlotte and a few miles west of Rock Hill. According to the census of 2010, their total population had grown up to 8,189 people. It has a total area of about 7.9 sq miles and has a population density of 887.6/sq mile.
Examples of health care centers that you can find in the area include Rite Aid, Johnson, A C Jr DDS, Yorkville Pharmacy, Piedmont West Urgent Care Center, Community Medical Clinic, York Family Medicine Center, York Country Dsnb, Advantage Physical Medicine and Rehab, Alcoholics Anonymous, and many more. photo attribution: codnewsroom