The nurse aide classes in Whiteville, North Carolina that are currently open for you to enroll in are shown on this page. Included in this page are all the training centers approved by the state of North Carolina. Those who wish to be students should speak with a course director about enrollment and to learn more about their course curriculum.
Southeastern Community College
4564 Chadbourn Highway,
Whiteville, NC 28472
(910) 642-7141
http://www.sccnc.edu/
Nursing assistants are also known as nursing aides, nurse aides, or orderlies. A nursing assistant is one of the most sought after professions in the healthcare industry today. According to experts, the job demand for nursing assistants will continue to increase up to 2016. With this in mind, the career opportunities for choosing this career has a vast availability of work which gives you no problems of finding work once you become a nursing assistant.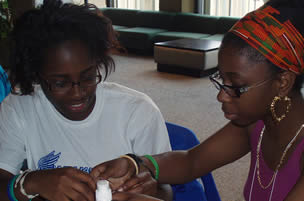 To become a nursing assistant, you will be required to undertake a state-approved training course which lasts for 75 hours. You will be trained in a variety of topics and skills ranging from how to properly assist patients with their daily activities to infection control, to doing emergency procedures when needed. Since nursing assistants mainly work under the supervision of registered nurses, the tasks that they do will depend on what tasks are delegated to them by the nurses and other healthcare professionals.
Before a nurse delegates a task to a nursing assistant, the nurse will have to consider different conditions such as whether the task is routinely done to the patient; if the task is done, will there be a predictable outcome; will the task involve any ongoing assessment of the patient/resident; and most importantly, if the task places the patient/resident at any risks.
For the state of North Carolina, all nursing assistants are required to be enlisted on the Nurse Aide I Registry. If the nursing assistant wants to perform more tasks, he can train to become a nurse aide II, which is an advance certification. Another option for him to follow is to become a medication aide. These advance certifications will require additional training and competency exams.
Initial CNA certification in this state last only 2 years. The expiration date falls on the last day of the month the card was issued. If a nursing assistant fails to work for at least 8 hours during that time, his license will expire and he will no longer be allowed to work in a nursing home as a nursing assistant. Since expired licenses in North Carolina can no longer be renewed, if he wishes to continue his work, he will need to challenge and pass the license exams again.
This city is the county seat of Columbus County. Aside from that fact, it is the only city in the entire county. According to the 2000 census, their total population was at 5,148 residents. This city has a total area of approximately 5.4 sq miles. Its population density is 957/sq mile. The founder of this city is James B. White. A major road that serves this city is the U.S. Route 74, U.S. Route 76, and U.S. Route 701.
Examples of health care centers and providers that you can find within the city include A Woman's Choices, Whiteville Medical Associates, Fernz Miriam MD, Hutchinson Andrew Doctor of Osteopathi, Community Innovations Inc., Family Alternatives Inc., Interim Health Care, and Home Care Plus PA. photo attribution: create-learning