The nurse aide training schools in West Point, Nebraska that are listed below are all the state approved courses that are available as of the making of this page. To receive the latest information about curriculum, tuition costs, or the requirements needed to enroll, call to speak with a facility director.
Northeast Community College
202 Anna Stalp Ave, West Point, NE 68788
(402) 372-2269
http://www.northeast.edu/West-Point/
In order to become certified as a CNA, you must enroll first in a nursing assistant program that is approved by the state. These classes are the only ones that have a curriculum that meets the state's standard. In the program, you will be spending at least 75 hours on classroom lectures and clinical hands on experience. During your clinical exposure, you will be supervised by a registered nurse and will not be able to do procedures that you have not been trained in. For those who want to work in intermediate care facility for the mentally retarded, they must undergo training in a state-approved basic resident care.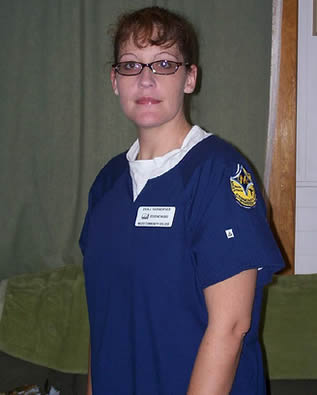 To qualify to enroll in training to be a nursing assistant in Nebraska, you must be at least 16 years old. You must also not have any records that may prevent you from working as a nursing assistant in this state such are records of abuse or negligence. The latter part is applicable only to those who have worked in the medical field.
After finishing a training course you will be able to submit an application with your school transcripts to set a date for the license exams. The exams are conducted in two parts which are typically an oral or written part and a competency skills test. You will need to get at least 70% on the written exams and the same percentage for each skills performed in order to pass. All applicants are allowed to take the exams up to 3 times. After failing for the third time, the individual must then undergo retraining before the state will allow him to retake the tests. Once complete you will be notified on your test results. Successful candidates will be placed on the Nebraska nurse aide registry for 24 months and be eligible to work.
The results of the exams may take up to 3 weeks to process. On average, you will have to wait for up to 30 days before the board can enter your name on their records. The state no longer issues any license cards. If you want to verify your status, you may do so by going to  http://dhhs.ne.gov/publichealth/Pages/lis_lisindex.aspx. Once you are there, you can then click on "license search" and give the needed information. For more information, you can follow this link: http://dhhs.ne.gov/publichealth/Documents/verifyinst.pdf.
West Point City is the county seat of Cuming County. It was founded in 1857 during the formation of the Nebraska Settlement Association. This city was once known as New Philadelphia, but was later changed to its current one because it is the westernmost outpost that is in the valley. According to the census of 2010, their total population was around 3,364 people. They have a population density of 1,479.2/sq mile. West Point has a total area of 2.5 sq mile, where all of it is land.
Examples of health care providers and centers that are ready to serve and are located in the area include Meyer Renae DO, Dinklage Medical Clinic, Eckmann Rhett MD, Green Scott D MD, Home Health Care, Nebraska Cancer Specialists, Dinklage Medical Clinic, Vocational Rehabilitation, Saint Francis Memorial Hospital, and many more. photo attribution: nurseibee