Colleges located in Walterboro, South Carolina that are open for enrollment of their nursing assistant programs as of the moment are all shown on this page. For more information about joining a certification instruction preparation course, please call the number below.
Colleton County High School (HST & Adult Ed.)
150 Cougar Nation Drive
Walterboro, SC  29488
843-782-0031
Veterans Victory House Nursing Home of Walterboro
2461 Sidneys Road
Walterboro, SC  29488
843-538-3000
One of the best ways to start a career in the field of health is to become a nurse aide. To work as a nurse aide means that you will be working under the watchful eyes of registered nurses, licensed practical nurses, and members of the medical staff. The tasks that you will perform will be based on which task the nurses assign to you.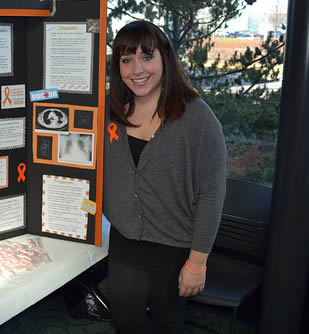 If you plan on working in a Medicaid-certified nursing home, you will have to get your name on the Nurse Aide Registry. Once your name is on the Registry, you will become a certified nurse aide. One way of getting your name listed is to take on and pass the NNAAP exam.
The NNAAP exam was developed to test the competency of aspiring nurse aides in terms of both skill and knowledge. This exam consists of a written (oral) exam and a clinical skills demonstration. Candidate must pass all the tests within 3 attempts to get into the NAR. You can find out more about the NNAAP exam by downloading a copy of the CNA Candidate Handbook (http://www.asisvcs.com/publications/pdf/074100.pdf).
Before you can apply for the NNAAP exam, you must first complete a 100-hour nurse aide training program. To be eligible, the program you enroll in must be approved by the Department of Health and Human Services. If you completed a training program in another state, you can still apply in South Carolina if your program's curriculum is similar to the ones in South Carolina. You can find these programs offered by different training institutions like vocational and technical colleges, nursing homes, hospitals, private institutions, and community training centers.
If there are no technical problems, the results of your exams will be returned on the same day. If you pass all the tests, your name will be listed on the Nurse Aide Registry. You may also view your record in a few days by going to https://www.asisvcs.com/services/registry/search_generic.asp?CPCat=0741NURSE. To keep your name on the Registry, you must renew it by filling out the renewal form and working for at least 8 hours as a paid nurse aide.
This city is the county seat of Colleton County. It was founded back in 1783 and was originally named as "Hickory Valley". According to the 2000 census, their total population was around 5,153 people. Walterboro has a total area of approximately 5.0 sq miles, and has a population density of 1,038.0/sq mile.
Examples of health care centers that you can find in the area include DDC- DNA Diagnostics Center, G & G Treatment Center, Walterboro Obstetrics & Gynecology, Edisto Pediatrics, Colleton Ambulatory Surgery Center, Colleton Medical Center, Dermatology Associates Of the Low Country, Rite Aid, and many more. photo attribution: codnewsroom